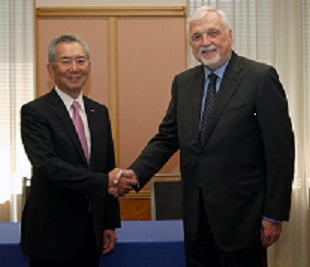 Founded more than 50 years ago, Cryogenic Industries engineers and manufactures cryogenic equipment, including centrifugal and reciprocating pumps, for industrial gas, LNG and energy markets. Cryogenic Industries had revenues of around US$156 million in financial year 2016.
In addition to ACD, Cosmodyne and Cryoquip, the acquisition of Cryogenic Industries also brings additional service centres to Nikkiso's global service network.
Under Nikkiso ownership, Cryogenic Industries will continue to operate as an independent business unit.
"Cryogenic Industries' culture of industry-leading innovation in cryogenic equipment, services and plants is highly complementary to the core fluid control technology on which our company was founded. Their suite of products and technology significantly expands our product and service offerings for our cryogenics customers globally. We look forward to welcoming the Cryogenic Industries' management and employees into the Nikkiso family of companies," said Toshihiko Kai, president and CEO of Nikkiso Co.
"I am delighted by the opportunities that are ahead for our combined companies," said Ross Brown, chairman and CEO of Cryogenic Industries. "We bring a very focused, deep expertise in cryogenic technologies that has always pursued technology innovation to solve challenges faced by our customers."
The acquisition is expected to close in August 2017, subject to regulatory approvals.