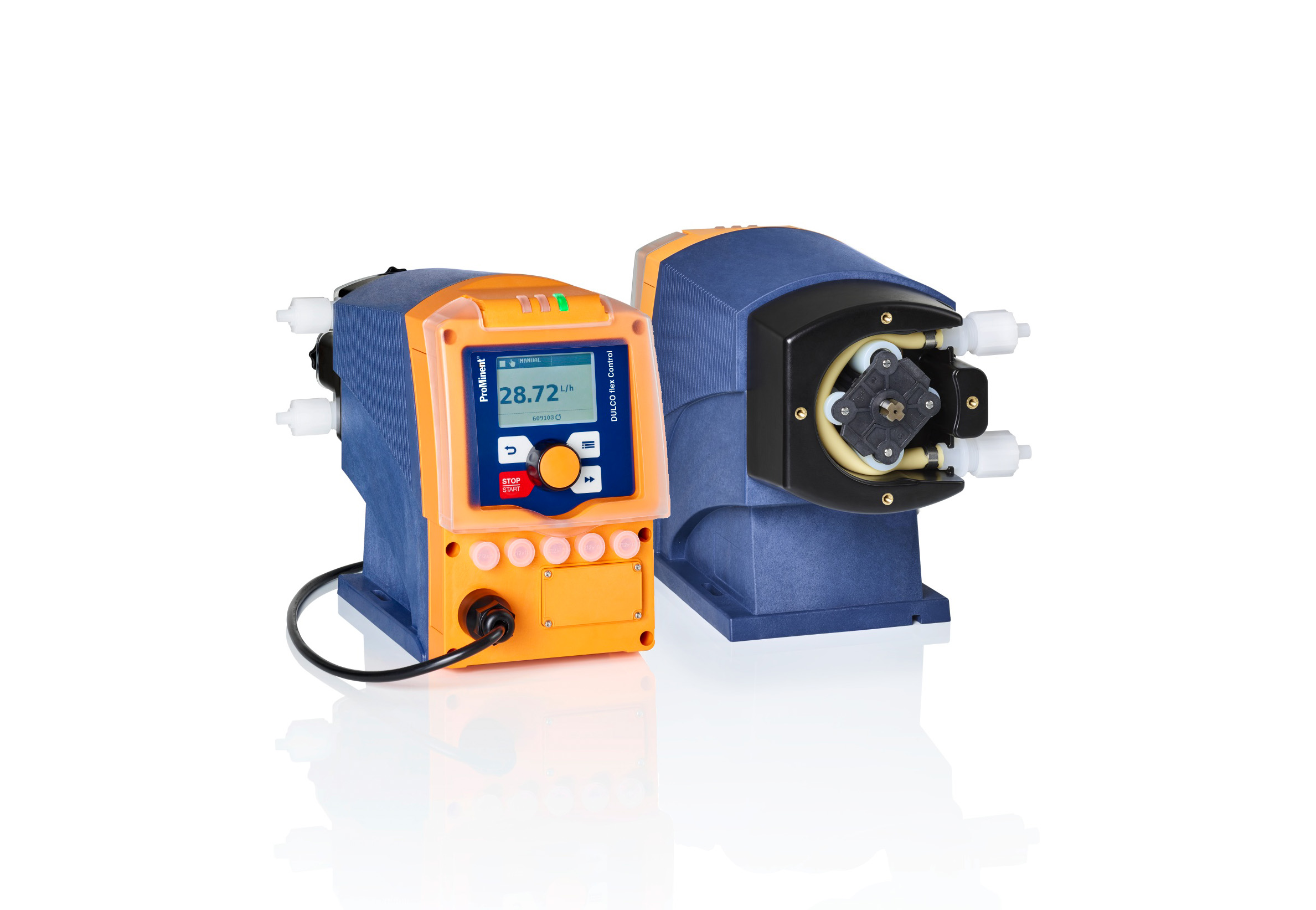 ProMinent has extended its portfolio with a new intelligent peristaltic metering pump, the Dulcoflex Control.
The new pump is designed for fluids that place high demands on pumps, such as highly viscous, abrasive or chemically aggressive fluids and, the company says, achieves the accuracy of a dosing pump.
The Dulcoflex Ccontrol can meter 10 ml/h up to 30 l/h at up to 7 bar and had a brushless three-phase motor. Its levels of control allow precise metering and reduced pump capacity with continuous metering up to 10 ml/h. The peristaltic pump also guarantees linear and reproducible metering under all process conditions.
The new peristaltic pump is also IoT enabled and can be connected to ProMinent's in-house DulconneX platform.
The tube changing technique developed by ProMinent enables the fast and simple replacement of the tube without the need for any tools.  The display provides the fitter with precise instructions for replacing the thermoplastic elastomer hose, which offers high levels of chemical resistance. There is also an intuitive user interface with a clickwheel which allows straightforward operation of the pump.