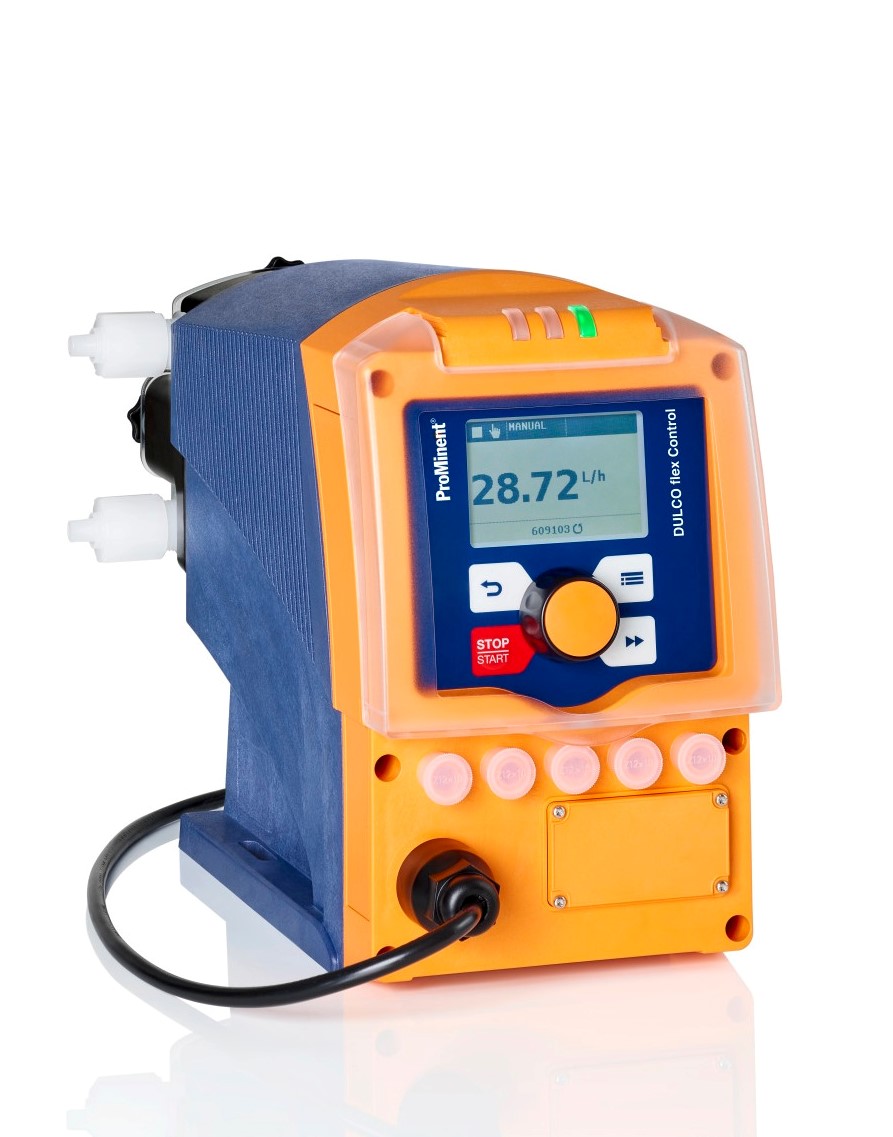 ProMinent has extended the performance range of its range of peristaltic metering pumps to a maximum performance of up to 65 l/h at up to 5 bar backpressure, with the Dulcoflex control - DFXa series.
The DFXa series has been developed for small dosing quantities and has three versions which meter 6–18 l/h (5bar), 10–30 l/h (7bar) and 22–65 l/h (5bar). The new 18 l/h variant is suitable when a few ml/h need to be dosed with high precision.
At maximum feed rate, the rotor speed is 100 rpm for all types which means the tube is not compressed very often, leading to long service intervals. The wide control range of 1:3,000 allows very slow speeds, further extending the service life.
A quick and simple tube change without tools, is possible due to a combination of patented liquid end and tube changing process, programmed in the user interface.
The peristaltic metering pump is designed for metering outgassing, abrasive, shear-sensitive and highly viscous liquids. Tests showed that the DFXa can dispense media with viscosities of up to 200,000 mPas.