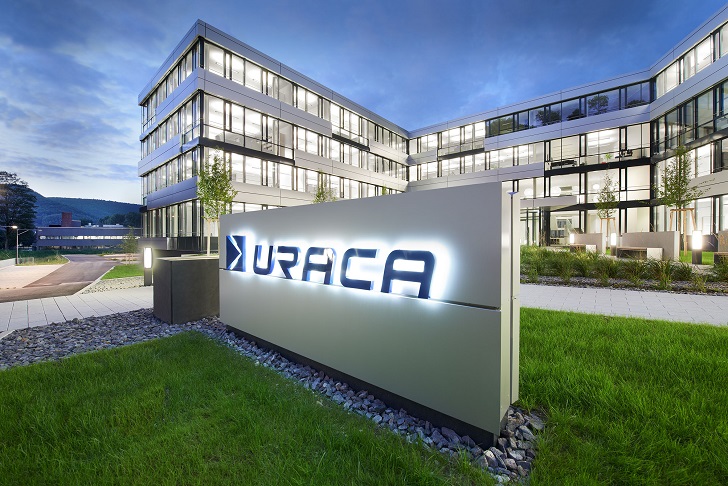 Pump industry M&A deals announced or completed during July, August and September 2018 are listed here with links to the stories on the World Pumps website.
• Fluidra and Zodiac complete merger
Spain's Fluidra SA and residential pool equipment manufacturer Zodiac Pool Solutions merged. The combined company has kept the Fluidra name and continues to be listed on the Spanish stock exchange.
• Franklin Electric buys Argentinian pump company
Franklin Electric Co Inc acquired Industrias Rotor Pump SA, an Argentinian provider of water pumping equipment. Headquartered in Buenos Aires, Industrias Rotor Pump imports, manufactures, assembles and distributes water pumping equipment for sale to distributors and other resellers in Argentina.
• Weir completes acquisition of ESCO Corp
The Weir Group plc completed the acquisition of ESCO Corp, a global leader in surface mining ground engaging tools (GET) for an estimated enterprise value of US$1285 million.
• PumpMan makes two acquisitions
PumpMan Holdings LLC closed the acquisition of Healdsburg, California-based Groundwater Pump & Well and Phoenix, Arizona-based Southwest Waterworks Contractors Inc.
• Baker Hughes to sell Natural Gas Solutions business
Baker Hughes, a GE company (BHGE) reached an agreement to sell its Natural Gas Solutions (NGS) business to private equity investment firm First Reserve and Italy's Pietro Fiorentini SpA, for US$375 million.
Germany's Wilo SE acquired shares in US smart water management specialist HydroPoint Data Systems Inc.
• Interpump Group buys Ricci Engineering
Interpump Group acquired 100% of Ricci Engineering Srl, a start-up company based in Orvieto, Italy, which designs, builds and installs plants for breweries and winemakers.
• United Rentals seals BakerCorp acquisition
United Rentals Inc completed its acquisition of BakerCorp International Holdings Inc for a total purchase price of around US$715 million. BakerCorp is a multinational provider of tank, pump, filtration and trench shoring rental solutions for industrial and construction applications.
 • YMC to acquire Lewa-Nikkiso's pharmaceutical systems business
Japanese life sciences company YMC Co Ltd entered into a formal agreement to acquire Lewa-Nikkiso America Inc's pharmaceutical systems business. Based in Devens, Massachusetts, USA, the business provides advanced production scale chromatography systems for the bioprocessing and the pharmaceutical industry. Lewa remains a key partner of the business through a long term pump supply arrangement.
• Ebara merges pump subsidiaries in Brazil
Ebara Corp merged its wholly-owned Brazilian subsidiaries Thebe Bombas Hidráulicas Ltda (THEBE) and Ebara Indústrias Mecânicas e Comércio Ltda (EIMCO) and formed Ebara Bombas América do Sul Ltda (EBAS).
• Lindsay sells Watertronics and Lakos businesses
Lindsay Corp divested its Watertronics and Lakos businesses. Watertronics is a designer and manufacturer of custom pumping solutions for golf, landscape, municipal and agricultural applications, while Lakos is a producer of custom water filtration systems for commercial and residential use.
• AxFlow moves into Australasia with Brown Brothers/Kelair acquisition
AxFlow Holding AB bought Brown Brothers/Kelair, a distributor of positive displacement and centrifugal pumps in Australia and New Zealand, from the Mace Group of Companies.
• PumpMan grows Phoenix network
PumpMan completed its second acquisition in the Phoenix, Arizona market with the purchase of Scott's AZ Motor Electric Repair.
• Uraca expands in high pressure cleaning with Dynajet acquisition
German pump manufacturer Uraca GmbH & Co KG acquired Nürtingen-based Dynajet GmbH, a designer and developer of high pressure tools and systems.
First quarter 2018 mergers and acquisitions are listed here and second quarter 2018 mergers and acquisitions are listed here.