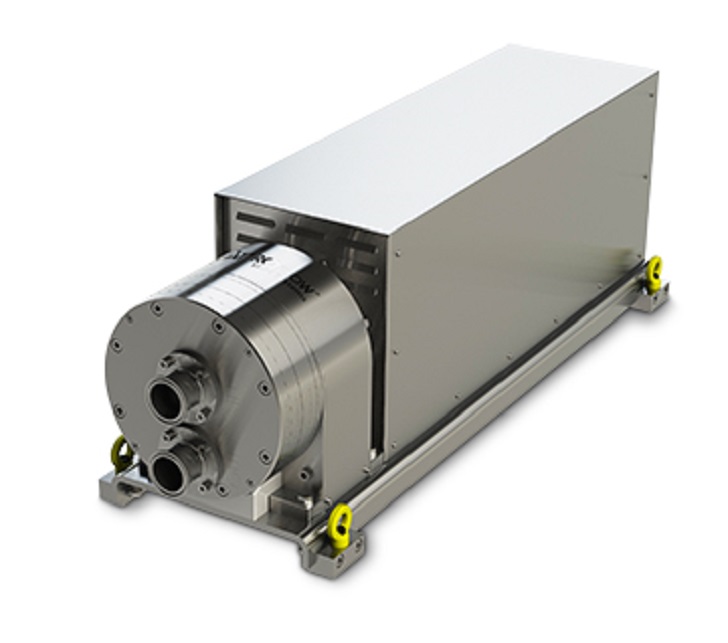 Quattroflow, part of PSG, will be exhibiting its new QF10k quaternary (four-piston) diaphragm pump in Booth 2253 at INTERPHEX 2018, an annual show aimed at the pharmaceutical and biotech industries and this year takes place from17-19 April, New York, NY, USA.
Providing a maximum flow rate of 10,000 lph (44 gpm), the QF10k pump is equipped with an improved, stainless-steel pump chamber for drainability to maximize product recovery.
Quattroflow will also be showcasing its QF4400HT model pump at the show. The pump has been designed for high turn-down ratio and accuracy in controlling flow rates. Available in both single- and multiple-use variations, the pump incorporates a space-saving design: the pump chamber, pump drive, motor and control box are all integrated into one unit.
In addition, the Quattroflow EZ-Set pump chamber replacing system will be on display. With EZ-Set, users can replace a single-use pump chamber in 30 seconds by hand without the use of special tools or torque wrenches.
Quattroflow will share a booth with its sister companies Wilden and Almatec.