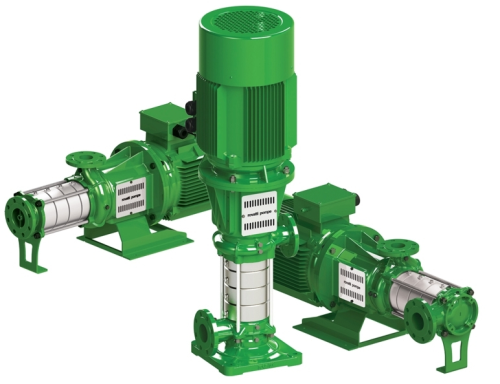 With the aim of providing a solution for irrigation and industrial applications, during the recent IFAT 2014 Rovatti Pompe has presented to the market its latest generation of horizontal and vertical multistage electric pumps in micro-casted stainless steel MEKX80-70 series. This extends the range of surface electric pumps fielded by the company.
Available in three different configurations (vertical, horizontal with axial inlet and horizontal with radial inlet) the range is able to ensure an application flexibility next to multiple advantages, including:
Enhanced corrosion and wear resistance due to the microcasted stainless steel hydraulic cells construction materials
Optimized modular hydraulic cells in order to guarantee the best possible efficiency (close to 80%) with minimum power consumption
Ease of maintenance due to the Twinner System (available with packed gland execution) and to the Easy&Fast cartridge mechanical seal.
This last component is a balanced mechanical seal according to DIN 24960 norms that allows its same replacement without dismantle the pump in order to simplify maintenance operations reducing intervention costs.