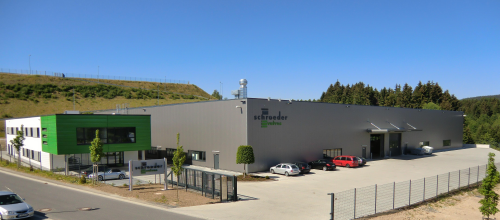 The digital edition of the magazine is distributed free of charge to readers who meet our qualifying criteria. You can apply to receive your free copy by completing this short registration form.
Schroeder Valves is celebrating 125 years of business this year. The history of the global specialist for protective pump fittings began in 1889, when Heinrich Schroeder established H. Schroeder & Co. GmbH & Co. KG in Gummersbach, a rural community east of Cologne, Germany. Up to the end of World War II the company manufactured agricultural equipment.
Protective pump fittings since 1950
In 1950 Schroeder started to design and produce protective pump fittings. Later, the company expanded and optimized its portfolio with several new developments. Today Schroeder Valves offers products from throttles and automatic recirculation valves to high-pressure control valves.Still family-owned
Throughout its history Schroeder remained family owned and operated, with Axel Muecher taking over the leadership in 2005 after the retirement of his father. Under Axel Muecher's leadership, Schroeder successfully pursued international expansion and grew rapidly. In 2010, the company opened the doors to a new state-of-the-art factory which doubled its operating capacity. The new headquarters allow Schroeder to effectively respond to the growing global demand for its products.