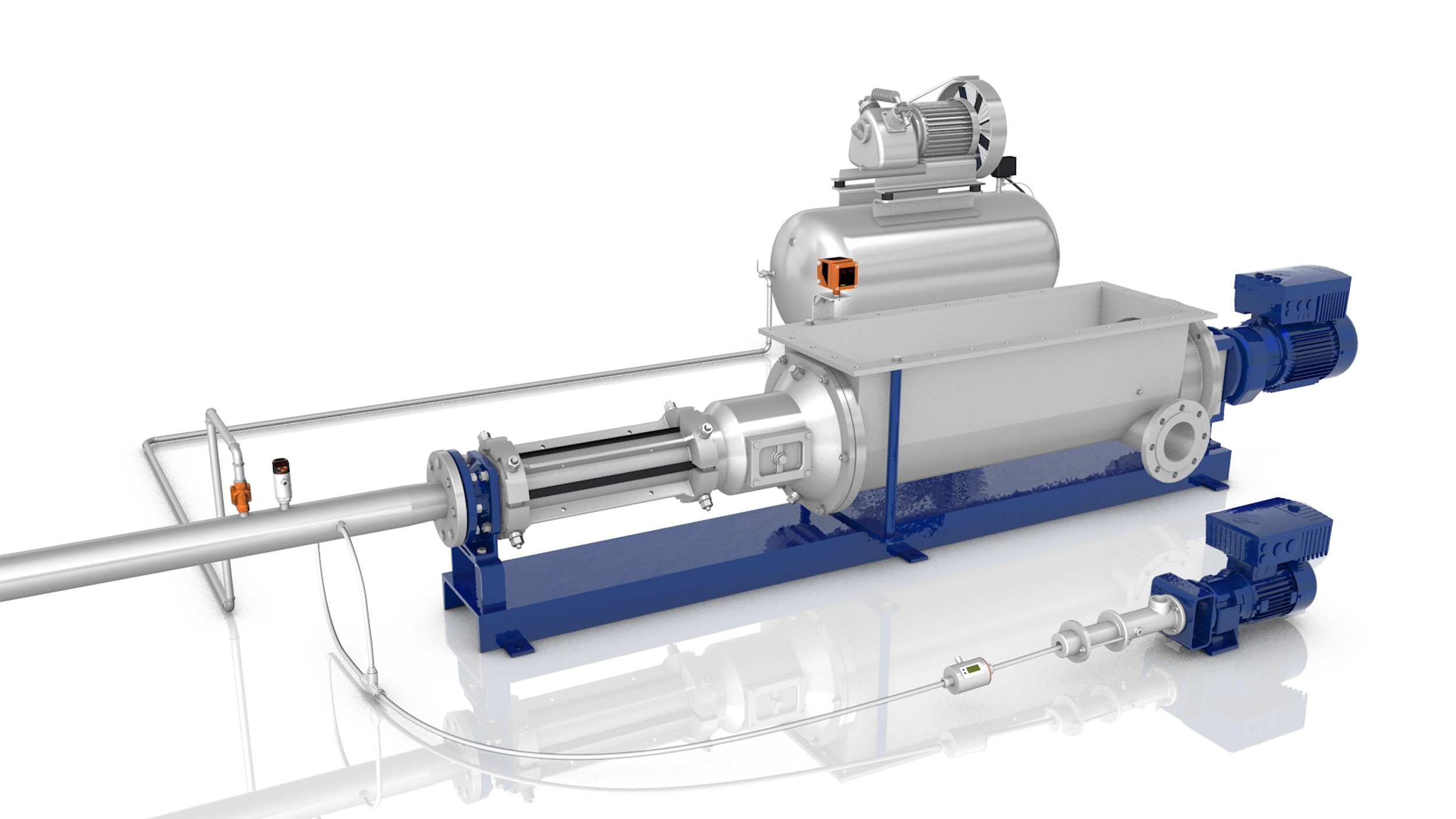 Progressive cavity pump manufacturer SEEPEX has developed a new system to improve dewatered sludge handling, enabling long distance transfer by using a combination of PC pump technology and dense-phase conveying.
The technology, trialled by Thames Water at its Reading Sewage Treatment Works (STW), is now being installed as part of the new Thames Water Riverside project, providing an alternative to conventional sludge handling systems.
Thames Water installed a trial Smart Air Injection (SAI) system at its Reading STW to quantify the energy savings that could be achieved by pumping dewatered biosolids from the centrifuge discharge to the storage silo. SAI technology works by forming a solid 'plug' of dewatered sludge by an open hopper pump, which is then split into smaller plugs and transported onwards using compressed air in the discharge pipework. Air injection is tailored to each application on-site, using algorithms to ensure that the discharge pressure remains below 4 bar. The sludge plug is lubricated with boundary layer liquid, which reduces friction losses in the pipework and improves the energy efficiency of the whole system.
The trial concluded the energy saving with SAI compared to a multistage PC pump without air injection was 15%. Compared with the piston pumps that had originally been at the site, the energy saving was 61%.