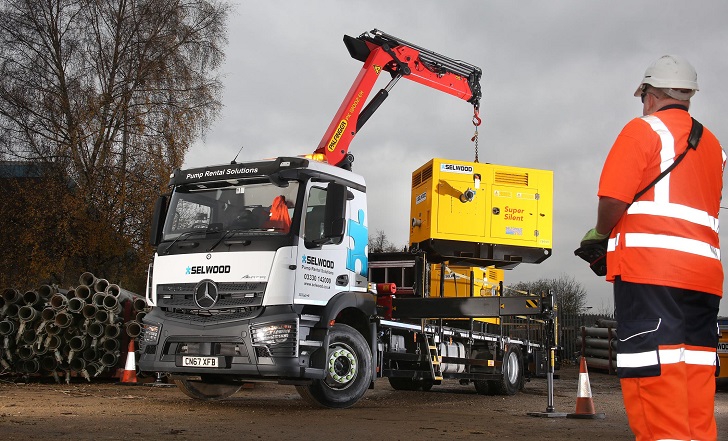 UK pump supplier Selwood has strengthened its fleet of customer support vehicles by ordering five new Mercedes-Benz rigid trucks with cranes from Euro Commercials.
Based in the UK, Selwood develops and manufactures pumps and related equipment for the water, environmental and construction industries and provides general plant hire and sales services.
Heavy-duty
The new arrivals are purpose-designed for heavy-duty distribution work and feature radio remote-controlled cranes.
Its latest trucks will transport pumping and ancillary equipment to and from customer sites. Allocated to branches across England and Scotland.
The company runs 54 trucks, of which 33 are fitted with Palfinger cranes – most are 26-tonners, although the line-up includes 10 18-tonners. 80% of its 137-strong van fleet come from Mercedes-Benz.