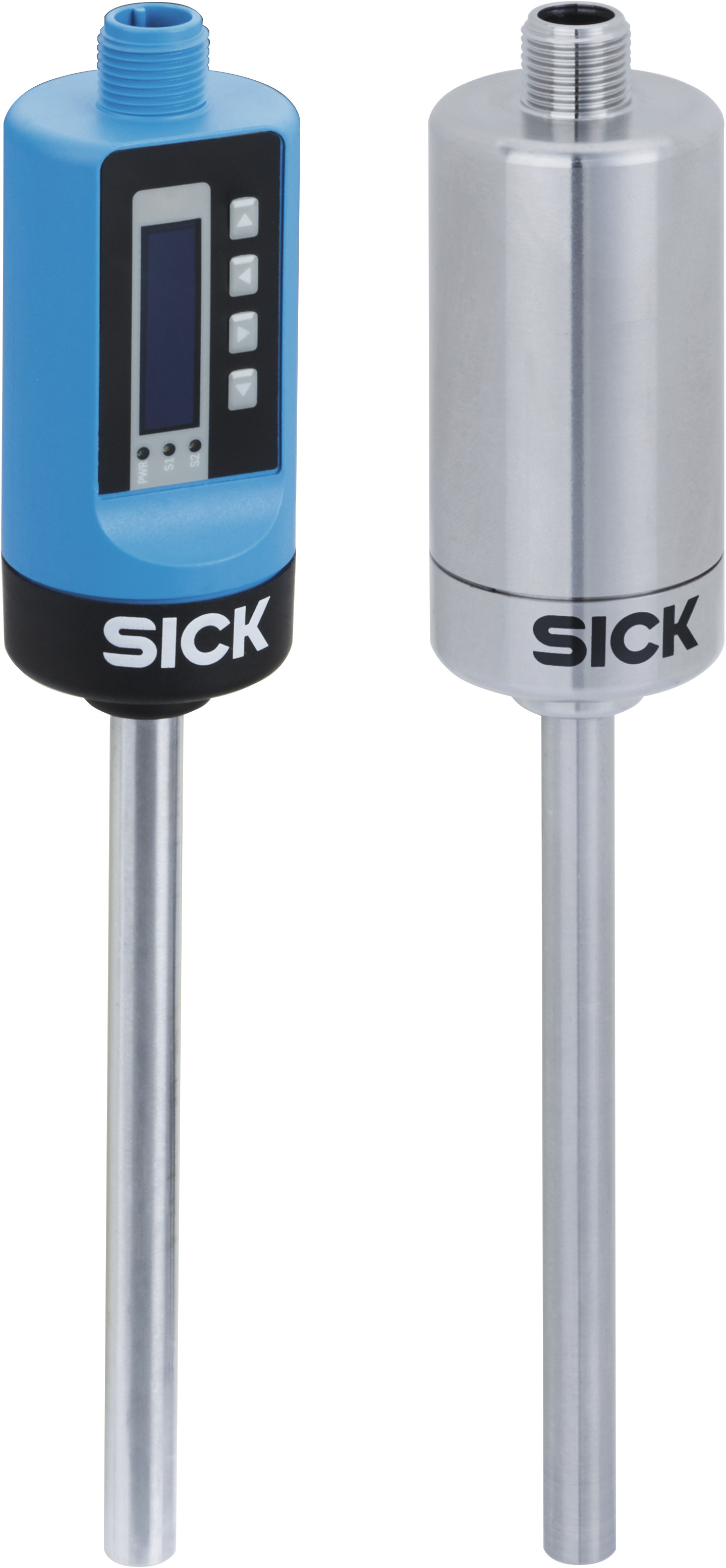 SICK has added to its portfolio of industrial instruments with the SICK T-Easic FTS, a thermal flow switch designed as a simple, economical way to detect liquid flow in pipes, for example in pumps, machine tool lubrication or industrial cleaning systems.
Combining both flow and temperature measurement in one IO-Link enabled sensor, the SICK T-Easic is designed for use with water or oil-based liquids. It can be set up to work with almost any media and is suitable for use with process temperatures between -40°C and 150°C and pressures up to 100 bar.
It can be used for monitoring coolants and lubricants in machine tools, oil management in hydraulic systems, or for run protection of pumps and for Clean-in-Place and Sterilise-in-Place systems in food processing, bottling and pharmaceutical industries.
With probe lengths of 60 mm, 100 mm and 200 mm, the SICK T-Easic can be inserted in pipes from 25 mm- 400 mm in diameter.  Its thermal flow switch measures flow and temperature using the calorimetric measurement principle.