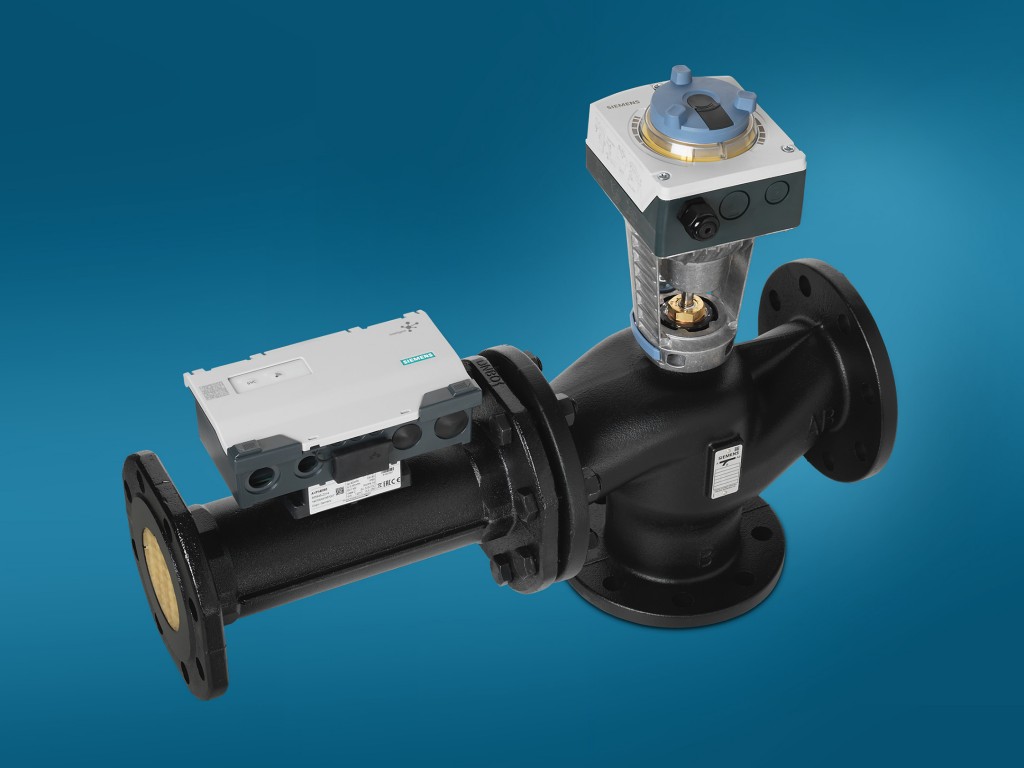 Siemens Smart Infrastructure has added new features to its Intelligent Valve, including an Adaptive Flow Optimizer, automatic pre-setting, continuous optimisation of the delta T limitation (DT) and system-generated reports.
The new features make it possible to achieve cost and energy savings while maintaining comfort for the building occupants. For the first time, actions are autonomously evaluated and executed by the Intelligent Valve and communicated to the building operator. 
The company says the Adaptive Flow Optimizer makes the Intelligent Valve more efficient and competitive than conventional pressure-independent control valves (PICV).  The automatic pre-set function makes it possible for the valve to automatically adjust the volumetric flow pre-setting during operation, giving up to 37% of energy savings for cooling and ventilation.
The built-in learning mechanism is based on system demand and avoids maximum volumetric flow when not required, reducing the probability that the delta T limitation control has to intervene, which would lead to a loss of comfort. The Intelligent Valve's self-adjustment feature can accommodate changes of usage and helps to continuously optimise the system, immediately detecting faults and anomalies.