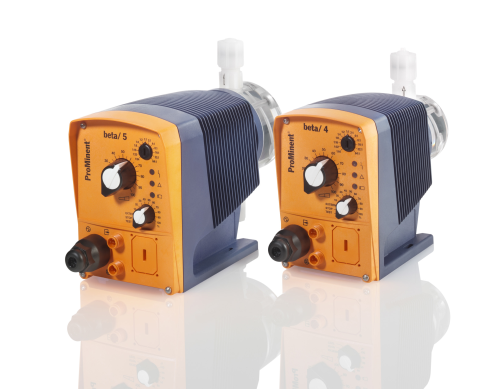 It has a dosing head for every chemical for universal use. At the beginning of 2016, ProMinent extended the function range of the Beta b. The pump is now available with the option of a 0/4…20 mA input and can be operated with voltages of 100 to 230 V.
The standard signal of 0/4…20 mA, commonly used in industry, will allow the pump's performance to be controlled from a remote control room. The manufacturers say that adjusting between 0/4…20 mA is straightforward: the Beta b integrates the corresponding positions on the pulse control switch.
Since the 0/4…20 mA signal is not affected by electromagnetic interference, the Beta b product range can also be operated using long control lines. Potential control line failure is recognised as a fault and can be quickly reported to the control room.