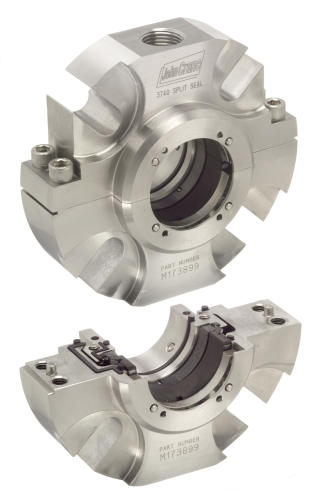 The new Type 3740 cartridge split seal from is available in two variations – the Type 3740 for wet-running and the Type 3740D for dry-running services.
The Type 3740 wet-running seal can operate in applications up to 450 psig and withstand shaft run-outs of up to 0.060-inches TIR, while the Type 3740D dry-running version can accommodate pressures from vacuum conditions up to 80 psig and shaft run-outs of up to 0.150-inches TIR.
The dry-running split seal is designed for large shaft run-out and harsh operating conditions in top-entry vessel mixing services and other dry-running applications. Wet-running equipment applications include pumps and side-entry agitators, while the dry-running version is for top-entry mixers and other dry environment sealing services that frequently have large levels of shaft run-out.