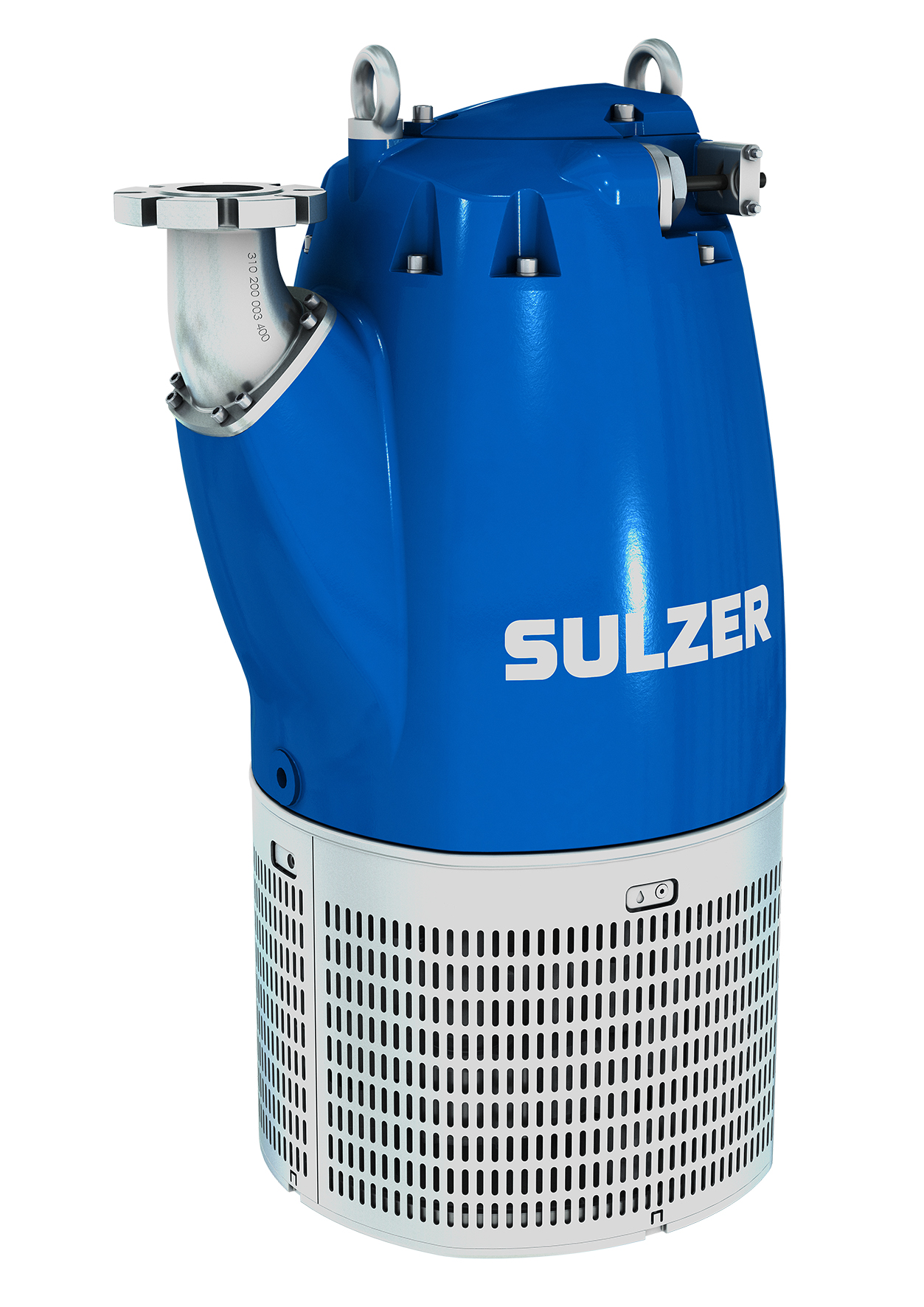 Sulzer has added the XJ900 to its XJ series of submersible dewatering pumps designed for mining, tunnelling or construction.
Sulzer introduced the XJ series of submersible dewatering pumps in 2012 and the XJ900 is a performance range extension of the series. The company says it is an economical and reliable option for dewatering applications.
The new pump is equipped with a high-efficiency electric motor rated 90 kW for 50 Hz markets and 108 kW (145 hp) for 60 Hz markets. The high-efficiency IE3 motor and new hydraulics combined with low-friction bearings reduce power losses. As a result, the total energy costs are low, and the carbon footprint is reduced.
The hydraulic design allows for simple conversion between high-head and high-flow configurations and means that manufacturers can stock fewer pumps and still have the right hydraulic performance for the specific application.