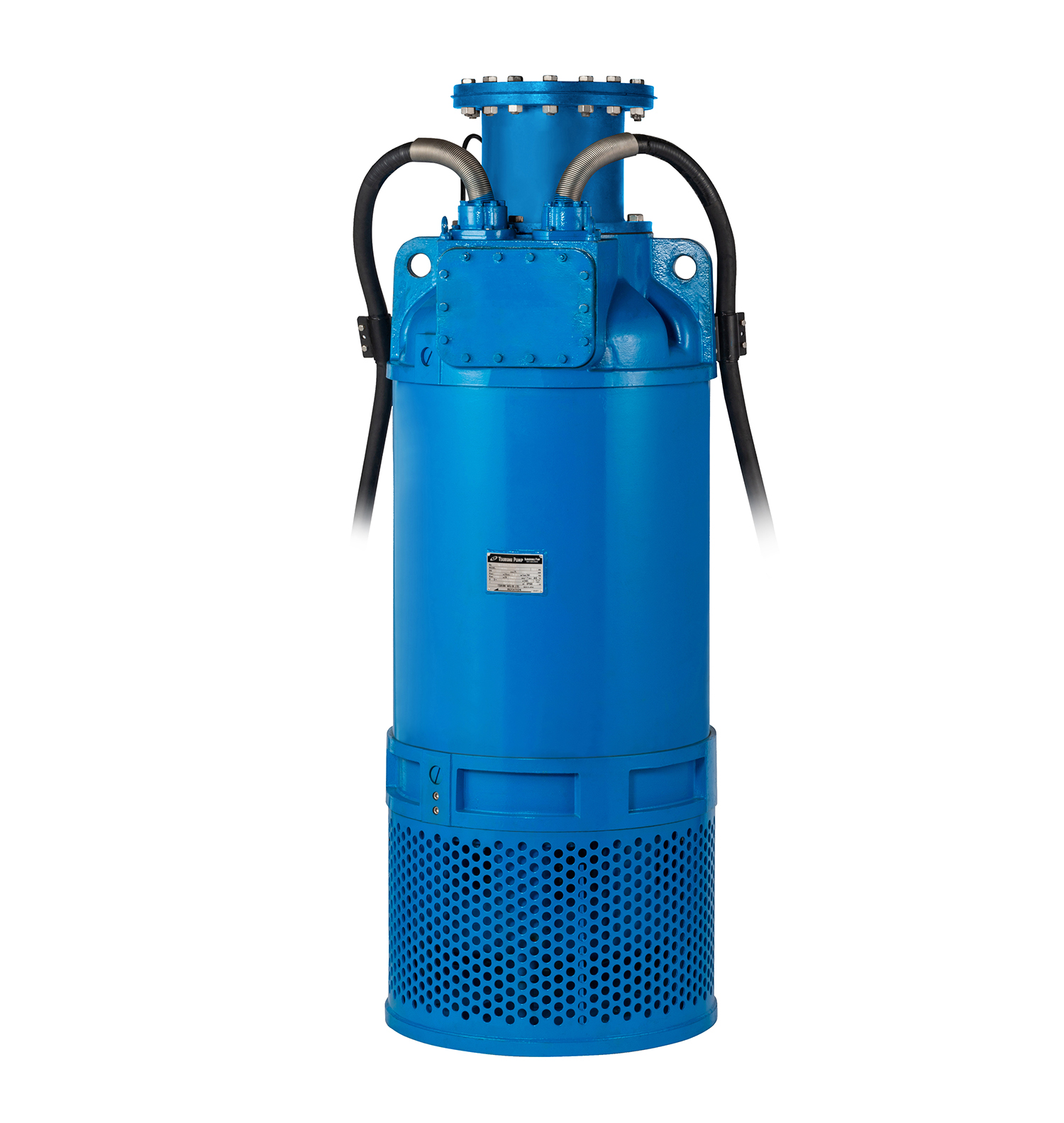 Tsurumi has added to its LH-series of heavy-duty submersible pumps designed for high head drainage applications at mining and construction sites.
The new LH-D-series has 2-pole 110/185 kW motors, on which a double suction impeller is mounted to deliver reliable performance in high volume, high head applications. With a maximum capacity of 14 m3/min and a maximum head of 92 m, the pumps meet the needs of open-pit and underground mining, heap leaching and large-scale tunnelling work.
The main feature of these pumps is that they powerfully draw large volumes of water from both the upper and lower sides of the double suction impeller. This reduces thrust load, extending the service life of bearings and increasing the stability of pumping operations.
In addition, the impeller and suction mouth are made of wear-resistant high-chromium cast iron to for harsh conditions. The pumps have a flow-thru design that forcibly cools the motor in extended running at low water level and an inspection window at the bottom of the stuffing box for visually checking for degraded insulation and facilitating replacement of cables.