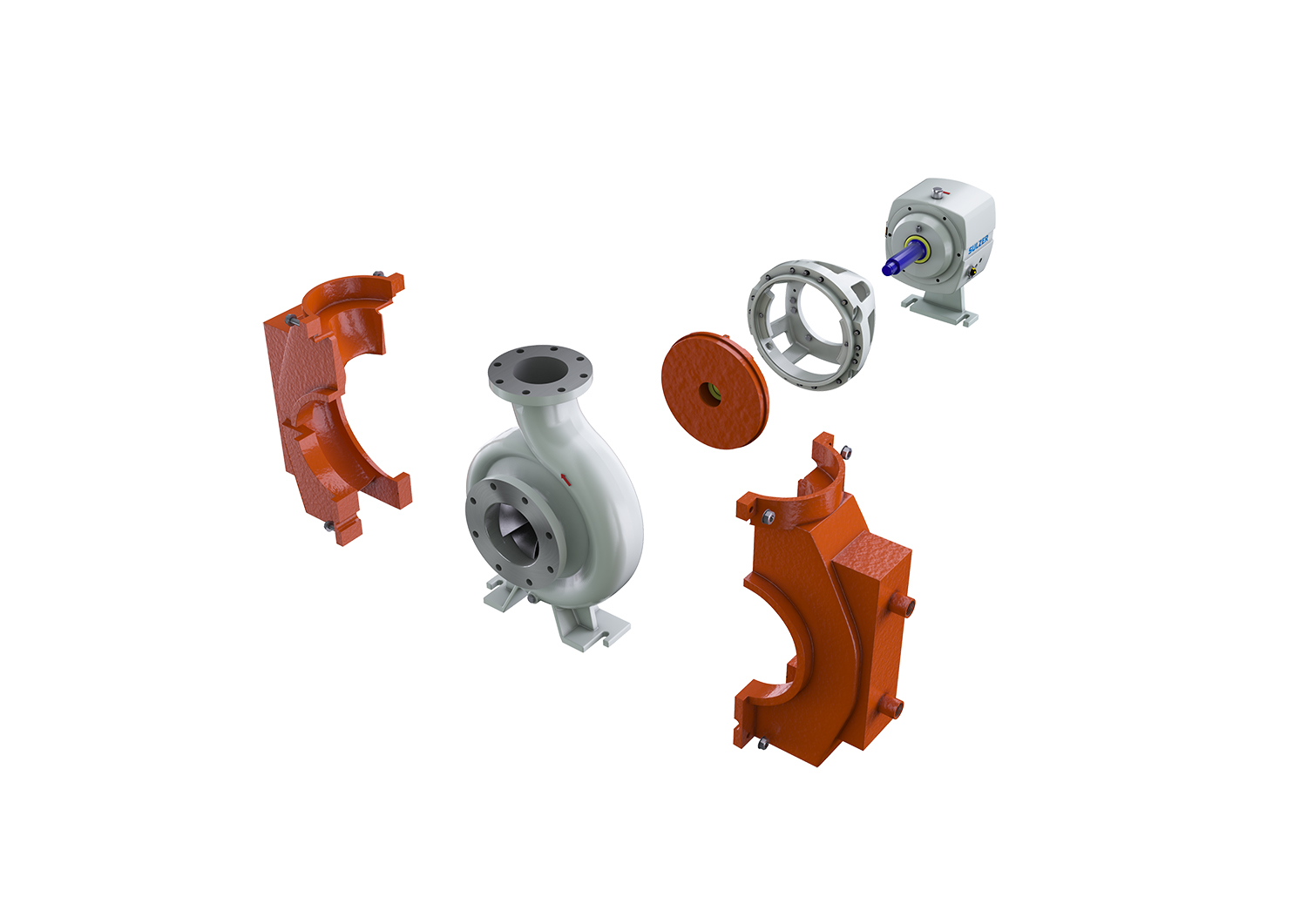 Sulzer's new heating jacket ensures uniform heat transfer to CPE pumps for the purposes of thermal maintenance, heat-up/melt-out, or cooling.
The CPE pump is designed to meet the process requirements of a variety of industrial applications. Many of these applications require a specific liquid temperature to enable smooth pumping. Heating or cooling is typically accomplished with steam or water. The correct temperature of the pumped liquid prevents undesired sedimentation, crystal growth, or solidification of the fluid handled.
Sulzer's design consists of a heating jacket and a jacketed case cover. The heating jacket covers all wetted parts of the pump and is bolted onto it. The jacketed case cover keeps the desired temperature in the sealing chamber, minimising the risk of seal failures. The steam or water that regulates the temperature is circulated in heating channels to heat up or cool down the wetted parts and the sealing chamber of the pump.
The company says the heating jacket is a smart and safe solution and it provides evenly distributed heating across the entire pump.