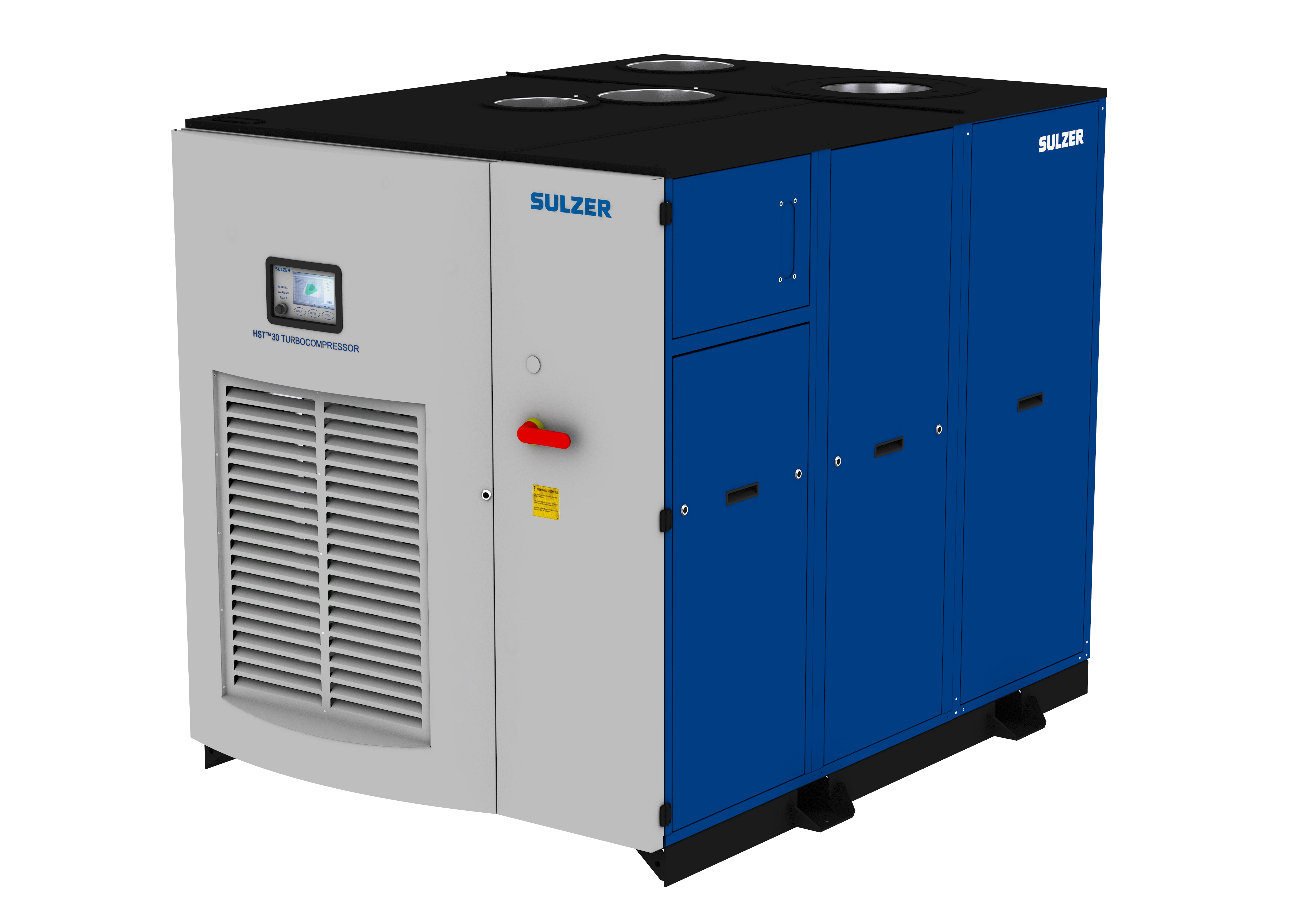 Sulzer has announced the latest addition to the HST line of high-speed turbocompressors, the HST 30, offering more flow and pressure at a higher efficiency rate than its predecessors.
With the addition of the HST 30, Sulzer says it offers the customers considerable savings in the energy consumed by low-pressure air compression, both in wastewater treatment and industrial processes.
The HST 30 builds on the technologies of the Sulzer's third generation high-speed turbocompressors, incorporating near-silent operation, efficient air compression, and an advanced but easy-to-use control system.
HST 30 introduces updated versions of the active magnetic bearings and it includes a new permanent magnet motor design, built specifically for this duty. It it is cooled with air only, meaning there is no liquid to mix, fill up, check, or exchange and there is nothing that can leak, freeze, or boil off.
All cooling air filters are well protected by the front door but can be exchanged in seconds. Thanks to the horizontal shaft and inlet direction, the replacement of integrally-geared turbos and multistage centrifugal machines is also straightforward.
The HST30 has a maximum input power of 300 kW and a maximum flow of 12'000 Nm3/h (400 hp, 7'600 SCFM).