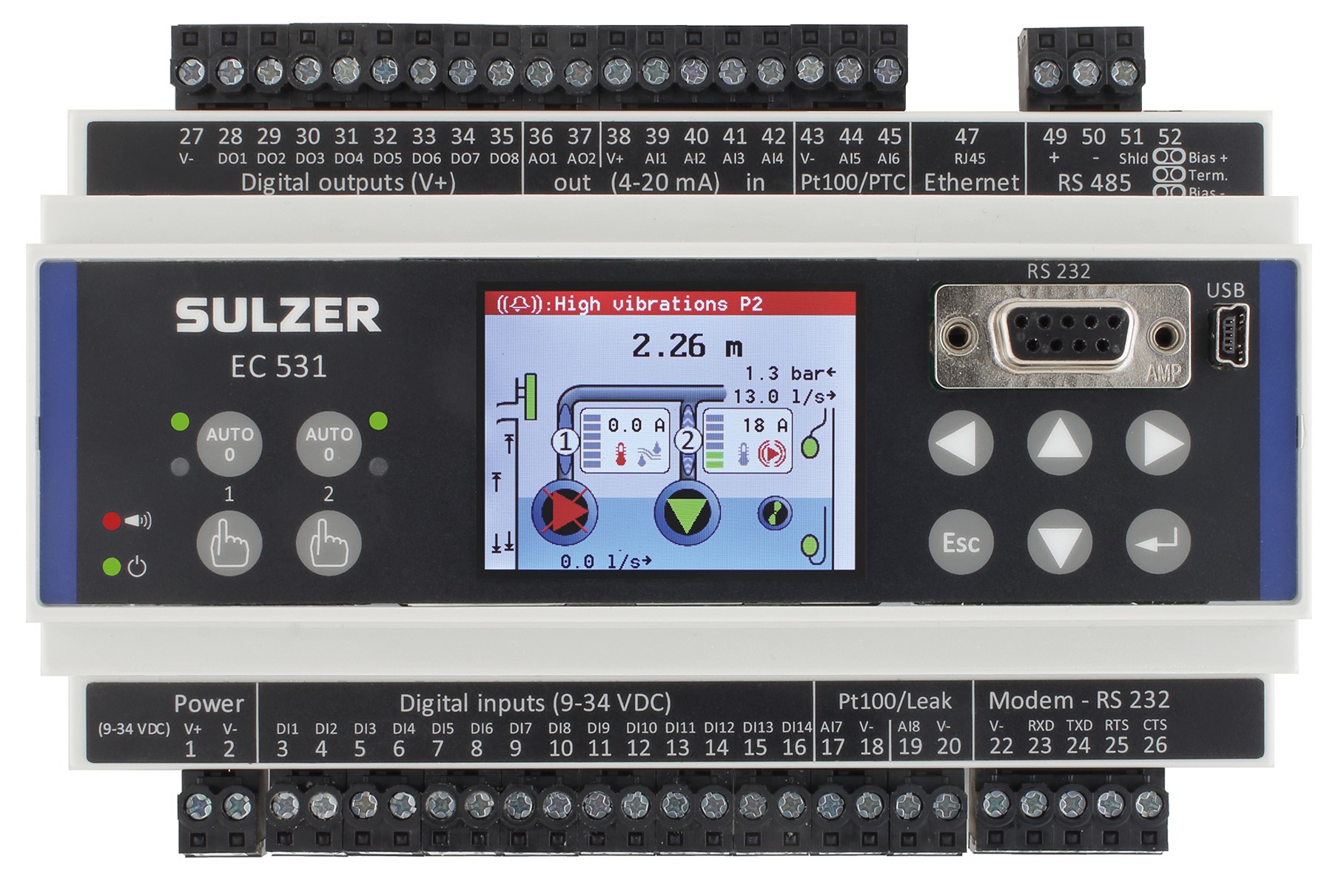 Rotating equipment specialist, Sulzer, has recently introduced its EC531, an intelligent, all-in-one unit for the control and monitoring of sewage pumping stations with one or two pumps.
The company says the EC531 offers straightforward control and monitoring via floats or advanced control via a continuous level signal and is also equipped with smart VFD control including PID and BEP, which together save energy and equipment costs.
The new equipment controller gives instant access to alarms, pump status, level information and trends. It offers functionalities to help monitor the equipment condition as well as to optimise and reduce the risk of overflow and cut down energy costs.
The main features of the EC 531 are variable stop/start levels and pump-down, reducing the need for sump cleaning. It has built-in pump efficiency monitoring with an alert for performance drop-off or if maintenance required. There is smart VFD control and data and alerts can be mapped into existing SCADA systems and there is also a crash log for easier fault finding