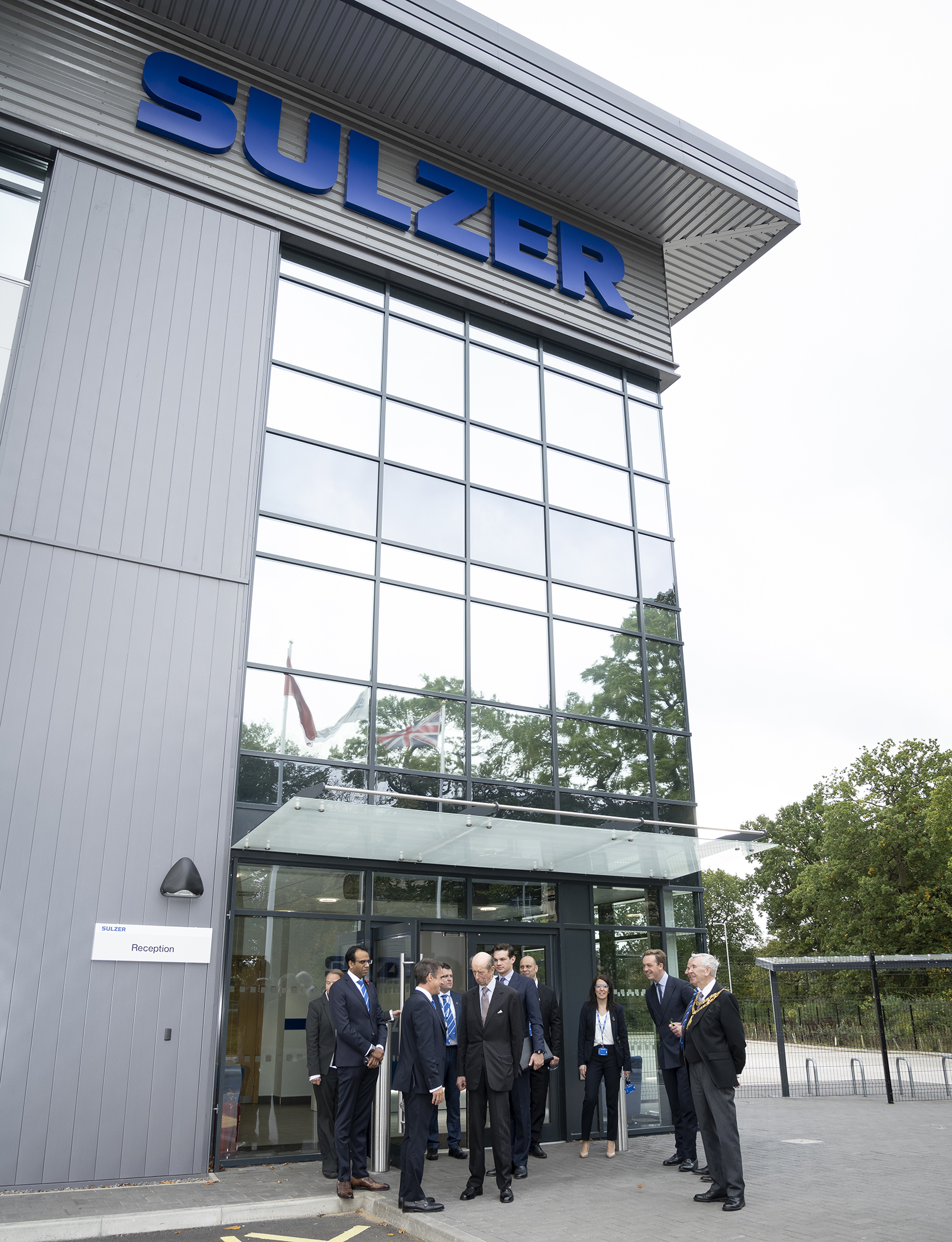 Sulzer's new purpose-built service centre in Birmingham, UK, has been officially opened by His Royal Highness The Duke of Kent.
Located on the Birmingham Business Park, Sulzer's new service centre has been designed to optimise workflows and features state-of-the-art digital capabilities.
"We have created a centre of excellence that operates on lean manufacturing principles and sets the benchmark for the maintenance and repair of all vital equipment," said Chris Powles, head of Sulzer's Electro-Mechanical Services – EMEA. "Our engineering expertise and experience mean we deliver the highest quality of service and we encourage customers to visit us and see for themselves."
Sulzer has invested in new equipment including larger, 50-tonne overhead cranes and constructed an upgraded overspeed balancing pit.
The new facility builds on the legacy of Sulzer's Camp Hill site, which provided engineering expertise for 100 years.