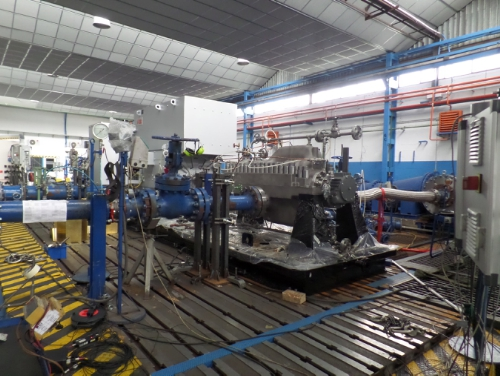 The contract included a 7-stage BB3 model, which is the largest BB3 ever designed or manufactured by the company's Spanish division.
The "Beast B3," as the unit has been nicknamed by Sundyne engineers, will be able to deliver flows in excess of 2000 USGPM. It has a rated power of over 1.2 MW and is capable of handling working pressures over 70 bars.
Sundyne fast-tracked development to meet the customer's tight 5-month schedule.
The Sundyne pumps are scheduled to go online in the facility's gas processing unit in December 2016.