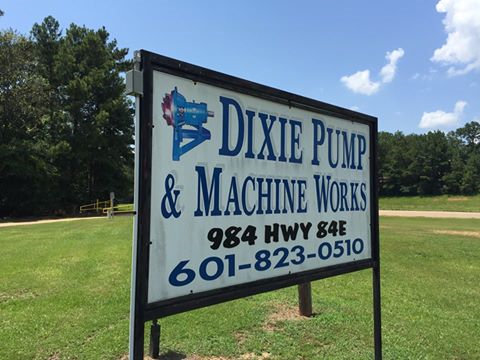 Founded in 2006, Dixie Pump & Machine Works is a repair facility mainly for rotating equipment, with 11 employees, serving customers in Mississippi, Alabama, Arkansas and Louisiana.
In addition to Dixie Pump, Tencarva also purchased assets of a portion of Brookhaven-based Predictive Maintenance Consultants (PMC) that relates to rotating equipment.
Transitioning immediately to the Tencarva Machinery Company LLC brand, the Brookhaven location will collaborate with Tencarva's Jackson, Mississippi branch office to serve customers throughout the state of Mississippi. Both Allens will continue to be involved in Tencarva, with Collins serving as Brookhaven branch manager and Reggie as a consultant.
Edwin W Pearce, president of Tencarva, said: "We are excited to bring Dixie Pump into the Tencarva family, as the services they provide will greatly enhance our value proposition for customers in the western most part of our footprint. We have wanted to expand our service capabilities on our western front, and this acquisition allows us to do so. Dixie is extremely customer focused, which is consistent with our philosophy."
"We started Dixie Pump & Machine Works in 2006 after a local mill we had been providing electric motor repair and predictive maintenance to went through an acquisition by a larger company, and all of their pump mechanics were let go," explained Collins Allen. "We were able to hire those guys and keep them working right here at home while providing a much needed service to our customers. It has always been our goal to deliver the highest quality repair to our valued customers, and we know that without our highly skilled workforce that would not have been possible. When we talked about joining Tencarva, we saw that Tencarva also highly valued their employees and provides a superior service to their customers. It was only then that we felt comfortable aligning our company with Tencarva Machinery and gladly joined their team."