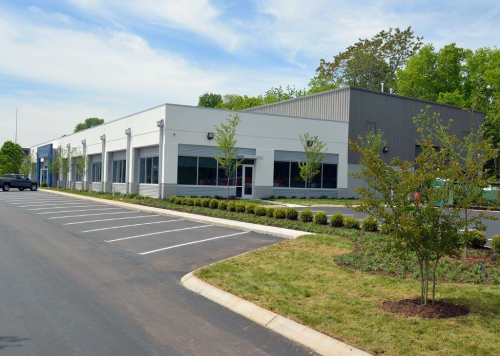 The state-of-the-art repair service centre brings together Tencarva's Nashville branch office and its Southern Sales Division in one location.
Tencarva acquired Southern Sales Co Inc in 2012. Southern Sales was located on Kraft Drive in Nashville. The new office/service facility is on a two-acre site adjacent to this existing property. It has a 23 000 sq ft office-service centre, with 9000 sq ft designated for office and training, and 14 000 sq ft for its new service capabilities, along with storage.
The office area includes a training area allowing staff to perform customer training activities not possible in the previous facility.
The majority of the service area serves as a repair facility for Tencarva's municipal and industrial customers.
Two five-ton overhead cranes and seven one-ton capacity, column-mounted jib cranes for lifting heavy equipment prevent loss-time injuries and ensure worker safety. An air-filtered clean room with its own climate controlled system will be used for the reassembly of pump bearing frames. The new facility also has a test pit.
Tencarva vice president Don Wirth who is based at the Nashville branch office, said: "Our new office/service facility is the culmination of a vision that began years ago as Tencarva became heavily engaged in pump repair activity doing both field work and inside shop work. It epitomizes our desire to place our customer first when it comes to the quality environment in which the work is done and, as important, putting in place the necessary equipment so our valued employees have a bright and safe working environment in which to repair our customer's equipment."
"Customers have a highly trained maintenance workforce handling the service and repair work on their specialized and unique production machinery so, in some cases, they're looking to outsource pump repair. This is the business we're vying for using our own trained workforce. With the facilities and Total Quality Repair Program, we are confident Tencarva would be highly considered by both our industrial and Southern Sales municipal customers," added Wirth.