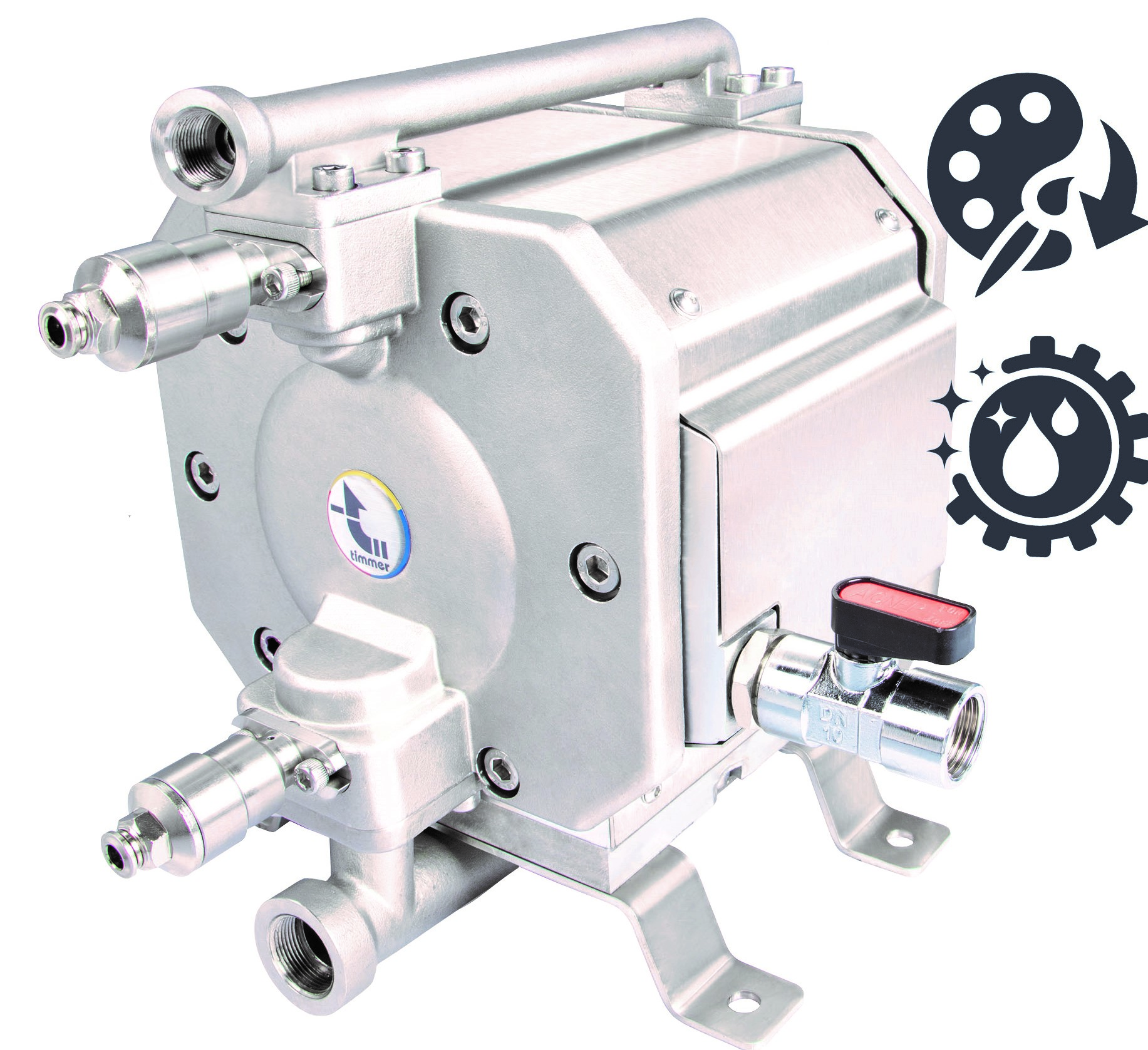 Timmer has released its timBOOST series high-pressure double diaphragm pump, the model PTI-MHD1050 which is optimised for residual quantities, ensuring that significantly less paint remains in the pump after a paint change.
The new model is a further development of Timmer's standard pump and makes it possible to change special paints faster and conserve resources. The company says that users benefit from paint savings of up to 60% and the optimised rinsibility of the pump. In addition, the timBOOST pump is available in two types, offering additional emptying of residual quantities and almost complete recovery of paints.
Previously, when painting auto parts, plastic parts or attachments and when it was necessary to change paints, all line systems and pipes had to be cleaned and there was a high risk of contamination.
With the new PTI-MHD1050, users benefit from an optimised cross section, causing less residual volume to accumulate in the pump. Timmer has also improved the sealing surfaces which both prevents paint from accumulating behind the seals and enhances the rinsing process, as the pumps require less rinsing agent for cleaning.