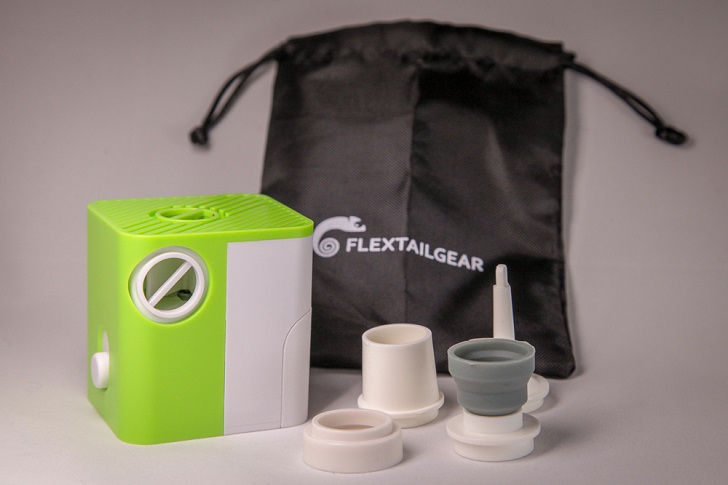 The Tropo portable air pump is made by Flextailgear who previously has sold portable and tiny air pumps and camping lights.
The pump has dual functionality and can inflated and deflate. It comes with 4 nozzles: large-caliber air nozzle for indoor air mattresses, sharp air nozzle for smaller objects like beach balls or pool toys, rubber air nozzle for outdoor mattresses, and finally a vacuum nozzle for deflating.
Portable power The minimal dimensions of the pump are just under 2.5 in x 2.5 in x 2.1 in, it weighs 3.53 oz, has 15W of power, a flow rate of 300 L/min, and pressure of 2000 Pa. It can blow up about 12 swimming rings, eight single person air mattresses, or three inflatable beds from one set of four AA batteries. Typical inflation times are one minute 45 seconds for a standard sized beach balls, with an air mattress reckoned to take around 20-30 minutes. The Tropo comes in 4 color options: blue, grey, pink, and green.