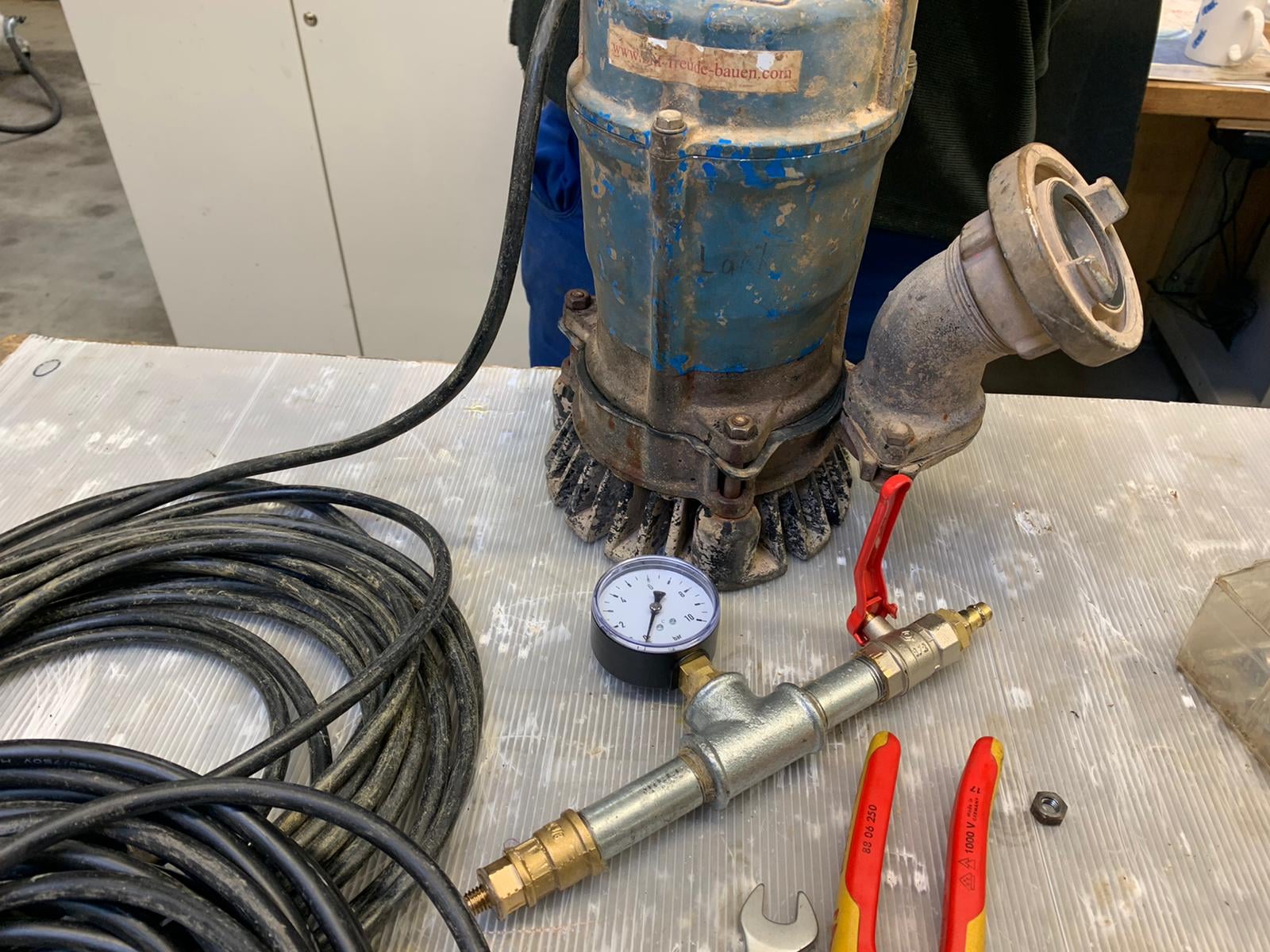 Tsurumi's test tool, which gives information about the tightness of the pump if users suspect a defect in the oil chamber, could soon be made available to customers.
The tool is currently only used at Tsurumi's service facilities but the company is considering offering it to clients.
It is screwed into the thread of the oil drain and pressurised with compressed air. Two bar are sufficient to check the tightness of the oil chamber. If the needle of the manometer drops, it could signal a leak and so the pump should be serviced.
Sometimes a critical look at the oil is enough to detect a leak, especially if water or dirt are visible. The mechanical seal on the shaft is often involved as it shields the water-bearing components from the rest of the unit.
Tsurumi manufactures the component from silicon carbide, one of the hardest materials available. To further increase safety, the seal is designed with a double inner layer. The company also uses its centrifugal oil distributor, which achieves permanent lubrication of all relevant areas.