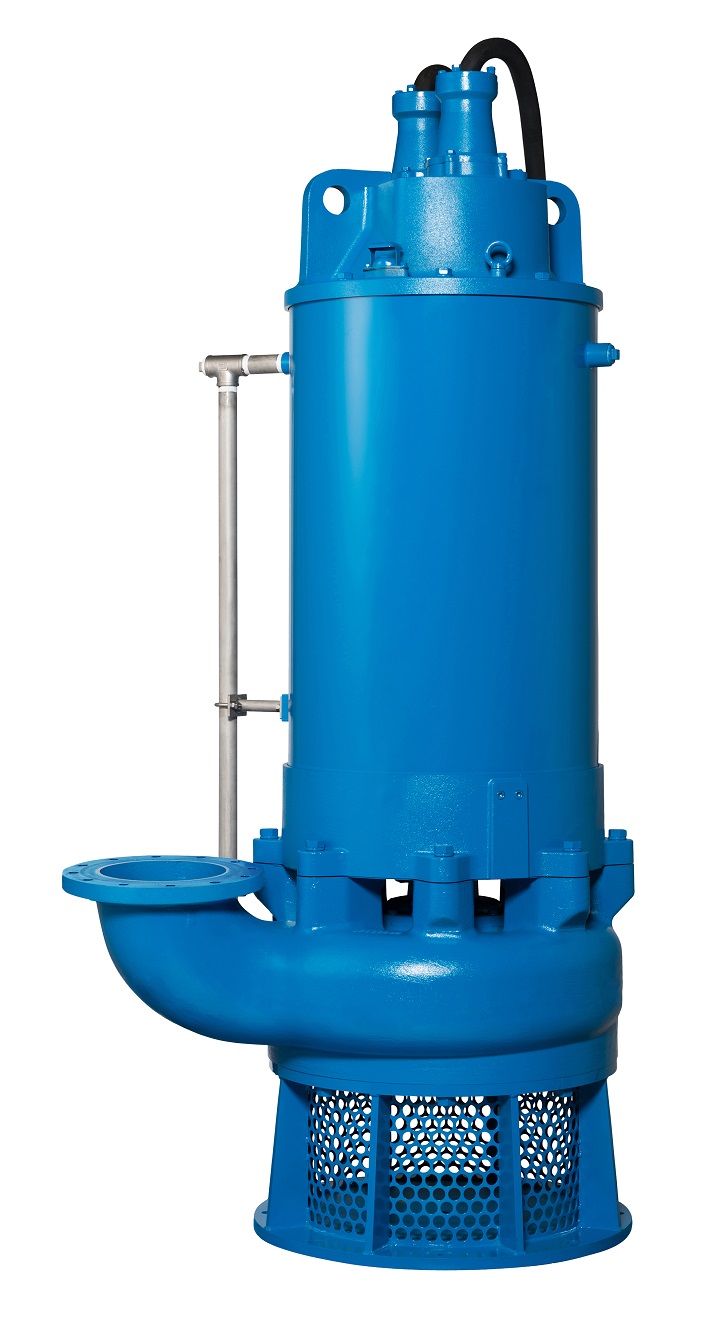 The pump is a new addition to the GSZ-series of submersible high head, high volume pumps, The GSZ-150-4 equipped with a 150 kW motor.
Tsurumi's GSZ-series pumps are designed to required to run continuously under harsh conditions, e.g., mining, quarries, construction and tunnel projects, etc. The new GSZ-150-4 is positioned as the highest class model of the series.
The GSZ-150-4 delivers a max. head of 70 m and max. capacity of 19 m3/min. To stand up to harsh conditions of use, the impeller is made of highly wear-resistant, high-chromium cast iron.
Side discharge
The pump is designed and built for side discharge by way of a spiral flow route that ensures smooth passage of solid matter. Moreover, the motor is encased in a water jacket that cools the motor if kept running at low water level for extended periods of time.
The GSZ-150-4 additionally comes standard with an anti-wicking cable, motor protector, leakage sensor, dual inside mechanical seals with silicon carbide faces, and Oil Lifter. Furthermore, the pump is equipped with relief ports that release pumping pressure before it can act on mechanical seal.