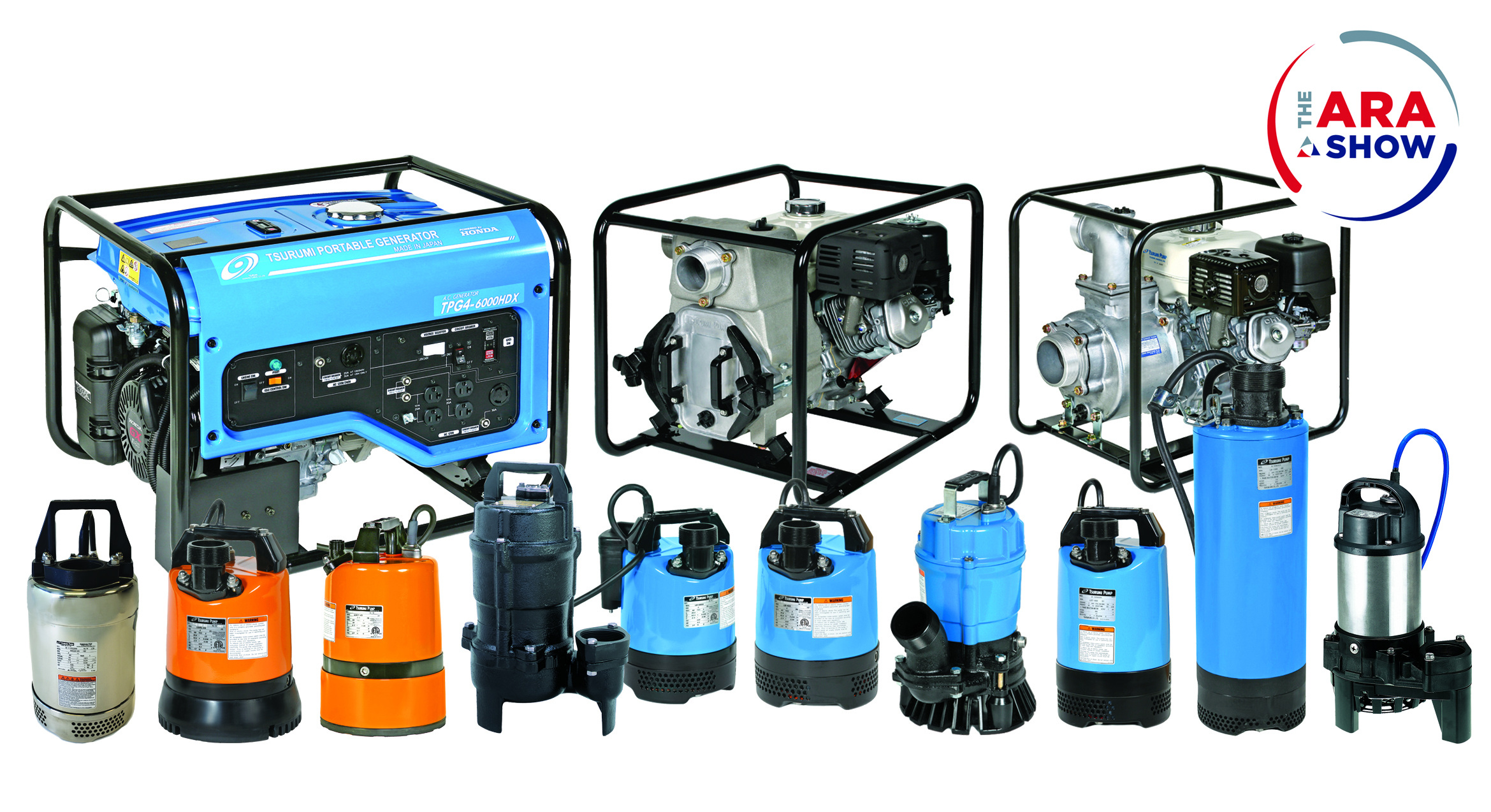 Tsurumi Pump is exhibiting at the American Rental Association's (ARA) show taking place in Orlando, Florida from 9-12 February and will display its rental products that are specifically engineered to handle almost any application where a portable pump can be used.
Among the products on display are the HS, LB, LSC and NK series pumps, all single-phase submersible pumps and the EPT and TE series, which are engine-powered pumps.
The HS, LB, LSC and NK series pumps are designed for residential, commercial, industrial and construction dewatering applications and are available in different sizes and have a variety of specs, so users can find the pump that best suits their applications.
The EPT and TE series pumps are constructed for maximum durability for dewatering applications. The EPT series is a powerful, lightweight trash pump that has a cleanout door for easy cleaning. The TE series is a centrifugal pump that features easy discharge coupling for multiple sizes of hoses.
Representatives from Tsurumi Pump will be on site at booth 4812 to explain the durability of its rental equipment pumps for everyday jobs.