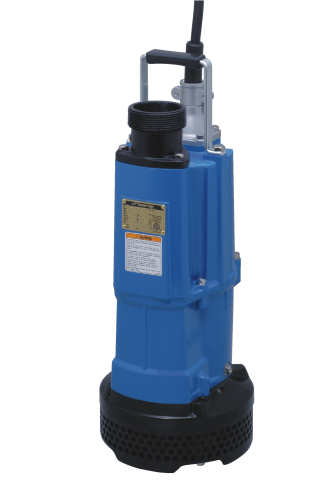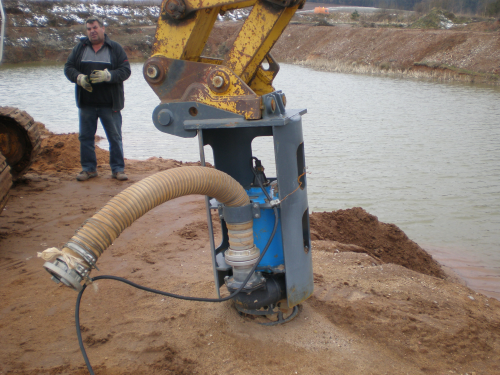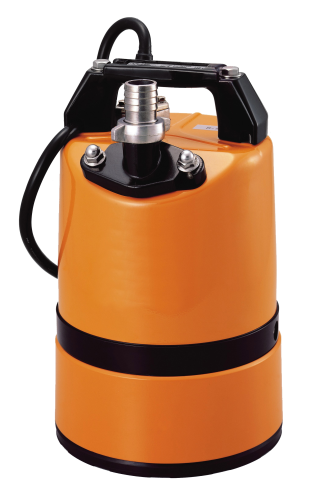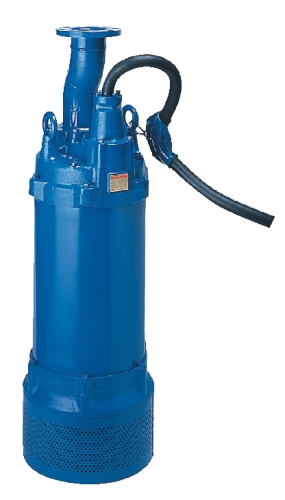 The heavy duty, high head NK 2-22 dewatering pump is designed for the removal of sand, wastewater and general building site drainage. With a 2.2 kW motor driving the pump, the NK 2-22 can carry water over a total head of 25 m or reach flow capacities of up to 590 litres per minute. The NK series will feature synthetic rubber wear parts and a duct-iron material semi-vortex impeller for durability and consistent pump performance.
The GPN series excavator adaptors from Tsurumi Europe transform any standard excavator into a mobile pumping unit. The high power sand pumps have large agitators which are suitable for heavy sand-water discharge. The GPN series excavator adaptors are built with chrome iron wear parts, a special steel impeller and have an extra thick casing. GPN pumps have a water jacket to assist motor cooling, which allows for extended use at low water levels.
Tsurumi's 'puddle sucker' LSC residual dewatering pumps can drain large amounts of water down to levels of just 1 mm and the 1.67 m tall LH 675 dewatering pump is designed for large-scale dewatering.
Stefan Hörnschemeyer, Tsurumi Europe's marketing manager saud: "Bauma 2010 will be a perfect opportunity for Tsurumi Europe to show how we are developing as a force in this region. We continue to build on our capabilities in different industries and grow our market share, as well as launch into new areas. The new NK series will satisfy a small gap in our range and, with the innovative excavator adaptor, will present some of Tsurumi's most technically advanced products."