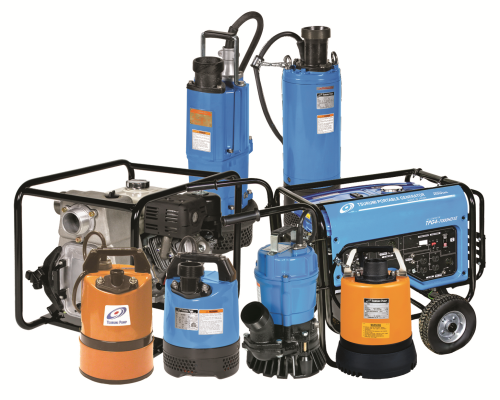 The pump manufacturer will occupy booth 2355, and will showcase more than a dozen pumps and generators that are ideal for the rental market.
Tsurumi's booth will feature a range of products, including:
LB series of dewatering pumps
HS series of trash pumps
HSD series of sand pumps
NK series of heavy duty high head pumps
LSR and LSC ground drainage pumps
F-13 utility pumps
L4000 series of DC pumps
LH LHW three-phase slimline pumps
KTZ series of three-phase dewatering pumps
TE series of engine-powered centrifugal pumps
EPT3 series of engine-powered trash pumps
THP high-pressure pumps
TD5 series of diaphragm pumps
TPG4 series of portable generators
Tsurumi will be offering special Rental Show pricing, which will be available to Tsurumi customers through 31 March. Discounts will be available for engine-driven pumps and the TPG4 series line of portable generators, as well.