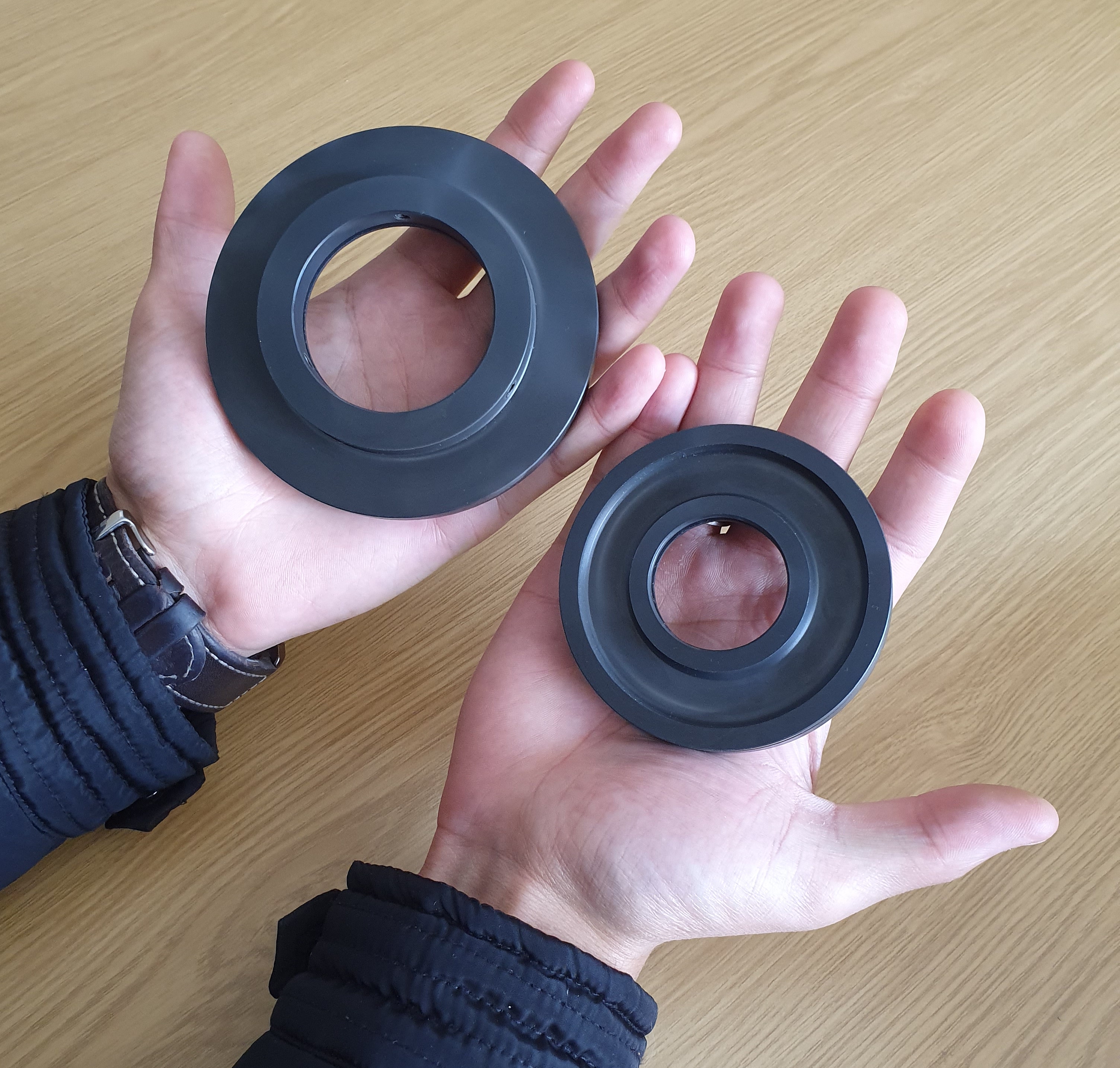 A South African pump manufacturer is now using Vesconite's low-swell water-flinger polymer bearings for its pumps to deflect water that is escaping from gland packing.
The gland packing should form a watertight seal around the shaft, but water was escaping from the manufacturer's horizontal centrifugal pumps due to high pressure. Dirty water was being sprayed on to the non-drive-end bearing assembly, resulting in seizure, failure and the need to replace the bearing assembly.
The manufacturer designed a water flinger (deflector) that would attach to the release collar on the shaft so that excess water from the gland packing would be deflected with the rotation of the shaft. However, the initial solution employed a phenolic laminated material, which absorbed water and delaminated.
Phillip de Villiers, technical sales consultant at Vesconite Bearings, suggested Vesconite as an alternative material that would not swell or delaminate and is designed for dirty environments.
Some of the first Vesconite water flingers will be installed in a dewatering pump in a mine in the Democratic Republic of the Congo (DRC), one of the African countries where the pump manufacturer is active.