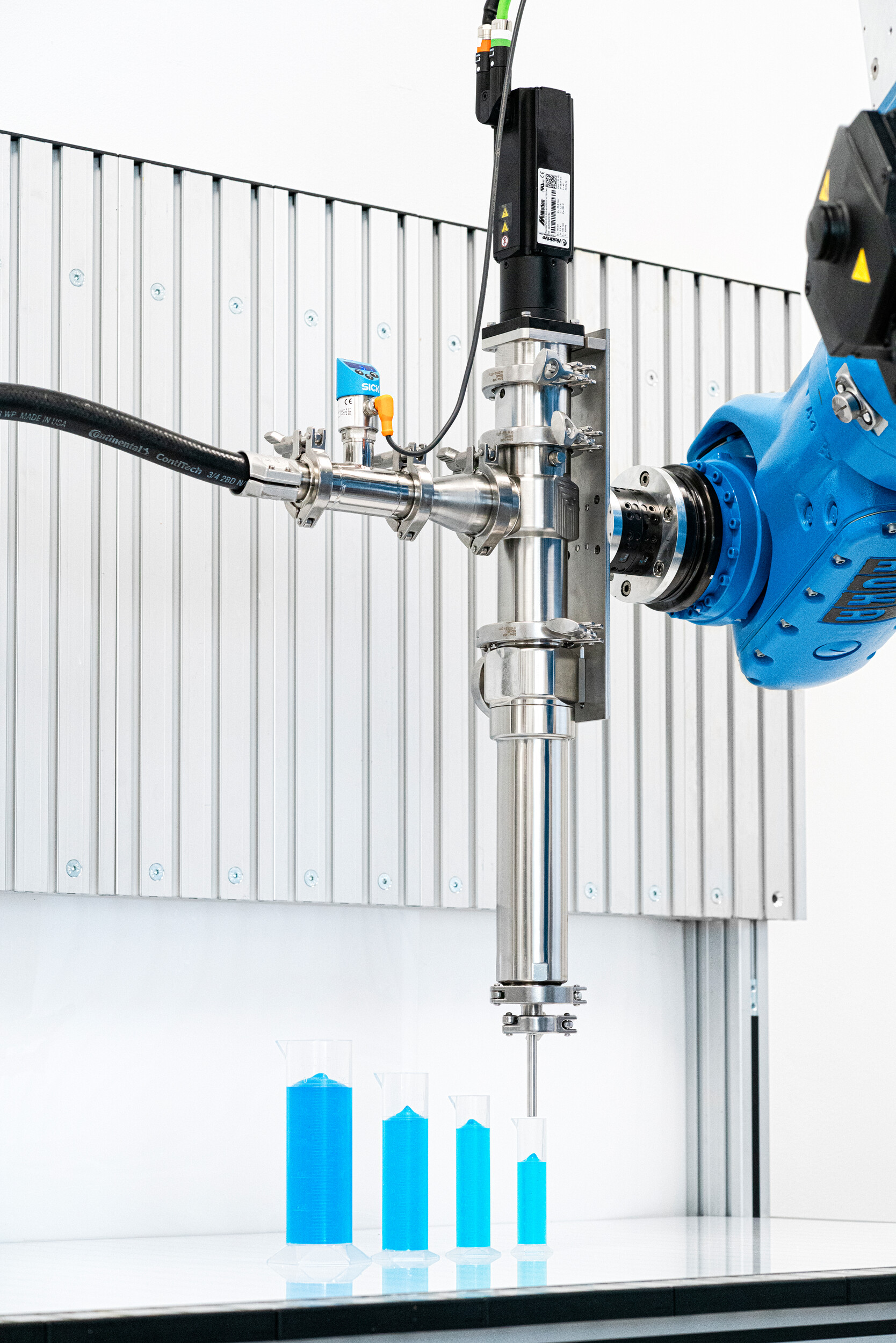 Viscotec has introduced the latest product in its hygienic series portfolio, the vipura-PUMP 10T dosing and filling pump, designed for food and pharmaceuticals, as well as household products and cosmetics' applications.
The vipura-PUMP 10T dosing and filling pump has a compact design, making it simple to integrate into complete systems.  The installation space length has been reduced by over 25% compared with pumps of the same dosing capacity, with a weight reduction of over 60% and the dosing volume per revolution has been increased.
The special dosing geometry ensures precise dosing results and short cycle times and works non-destructively, even with lumpy materials up to 20 mm in diameter. The dosing volumes can be flexibly adjusted from 20–200 ml or higher, depending on the cycle rate. These quantities can be precisely dosed and filled, depending on the application, and matching the specific requirements.
Due to its compact size and simple assembly/disassembly options, transportation of the vipura-PUMP 10T can be carried out by one person and cleaning is simple and quick via a CIP connection.