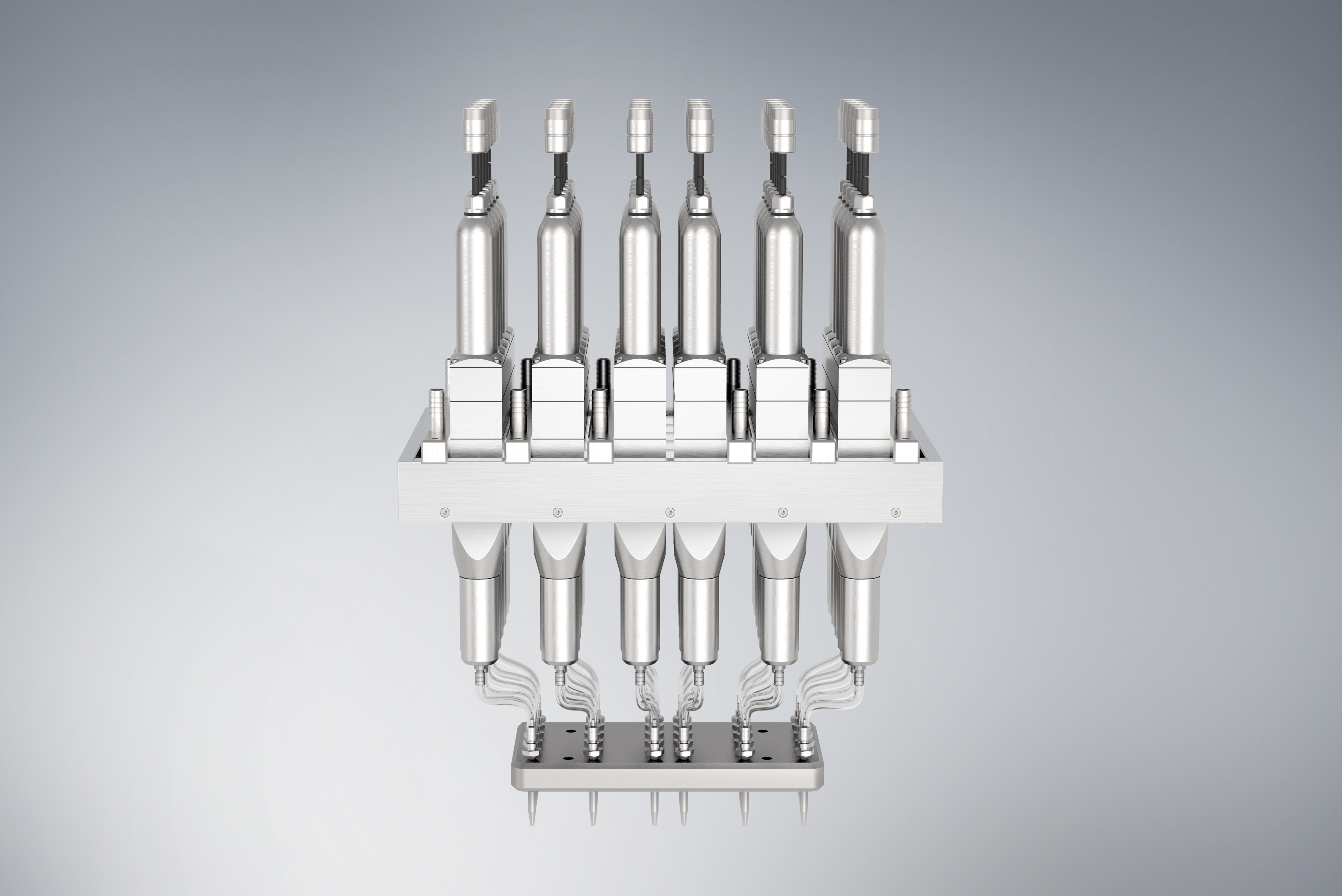 ViscoTec's new hygienic dispenser VHD-Q for fully automated filling lines has a square shape and dispenses regardless of viscosity and the liquid is supplied via manifolds directly connected to the dispenser without hoses or pipes.
Fully automated filling lines require an economical system with high cycle rates and consistently precise dosing results. Multiple liquid fillers must be integrated into the filling lines as easily as possible and Viscotec's square dispensers can be joined to each other in a space saving way and have a modular design.
Due to high-performance materials in the filling pumps and powerful servo motors, short cycle times of 0.5 seconds can be achieved for watery to medium-viscosity products. With a dosing accuracy of +/- 99 %, product or colour changes can be implemented with optional connections for circulation piping or CIP systems.
Its hygienic design means the dispenser can be used for household products such as detergent pods and food products. It can also be used for highly viscous medical products such as blood separating gels and is suited for dosing volumes of 0.1–20 ml.