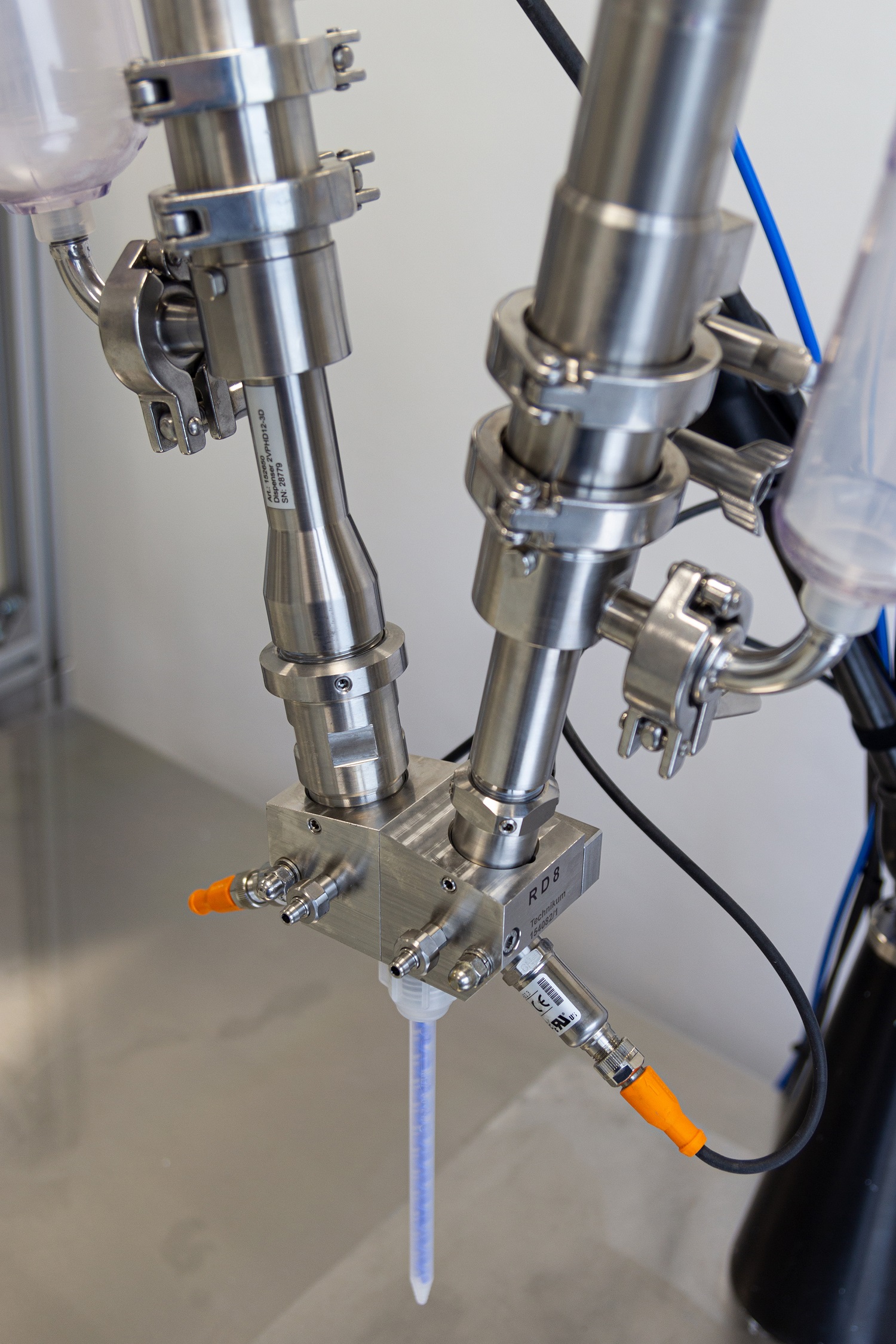 Viscotec has expanded its product portfolio to include the new ViscoDUO-VM HD for the dosing of two-component fluids and pastes in the hygienic sector.
The new dosing system offers continuous mixing and dosing of two low to high viscosity materials with the same or different viscosities and guarantees precise, repeatable and process-safe mixing in a validated process.
Due to ever stricter regulations, especially in the field of medical technology, FDA-compliant materials for fluids in direct contact with the product are required from the initial project planning stage, especially when the material to be dosed comes into contact with the human body during the application. 
All components of the new ViscoDUO-VM HD meet GMP requirements and are FDA compliant. The dosing system can be used in the medical technology and cosmetics industries as well as in the diagnostics and dental industries.
The ViscoDUO-VM HD has a modular design with four different sizes on both sides. Flow rates from 0.5 ml/min to over 1000 ml/min can be implemented and the dispenser is easy to integrate into automated processes, while dosing is completely pulsation-free.