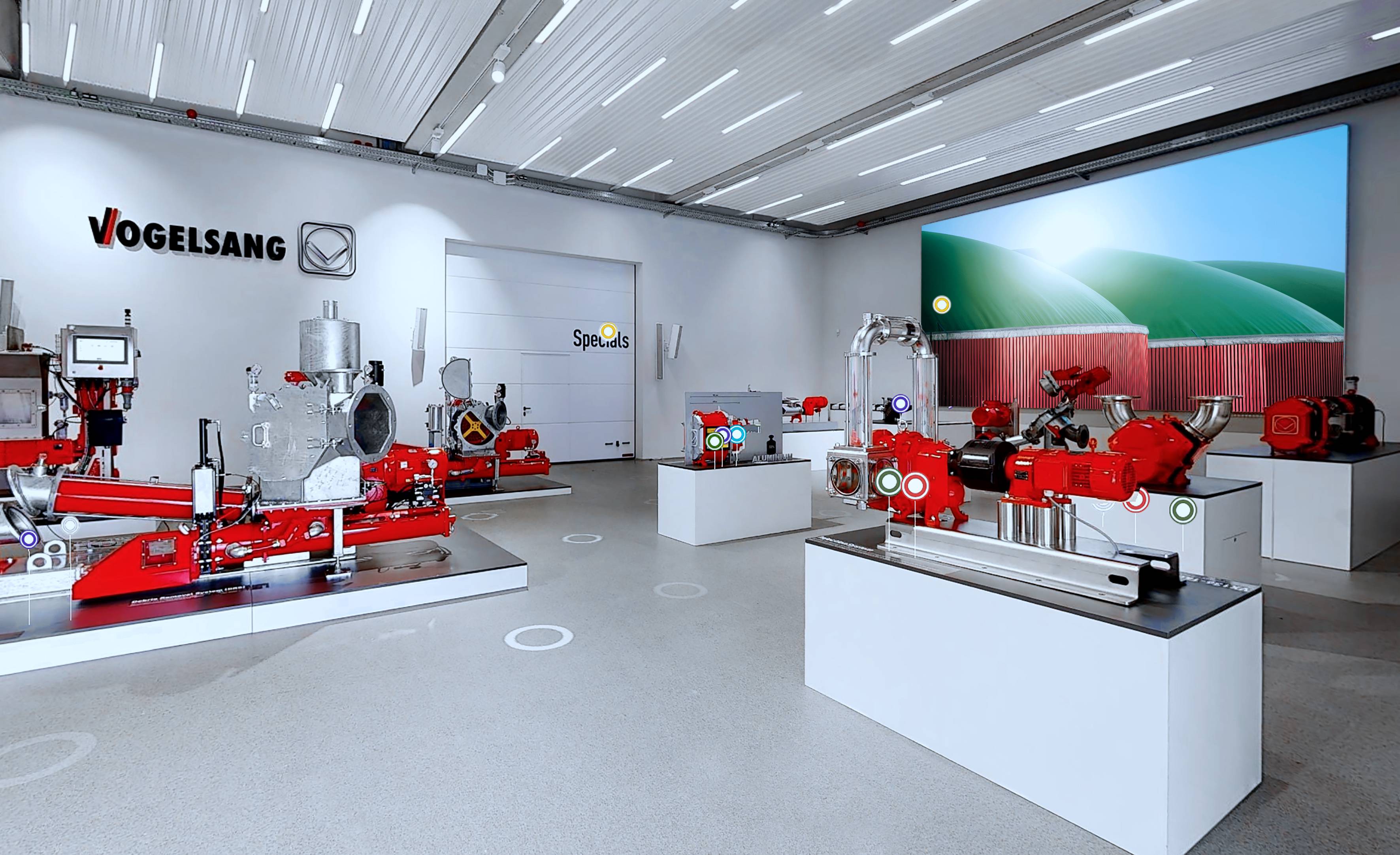 German pump manufacturer Vogelsang has introduced a new virtual showroom which offers a 360-degree view of its solutions for the biogas industry where visitors can interactively experience technology and components for economical biogas production.
The showroom offers insights into the complete product range, from pumping technology to cutting and disintegration technology to solid matter feeding systems, and plug-and-play system solutions. With an interactive biogas plant model, Vogelsang also provides customers and interested parties with a practice-oriented overview that shows the locations within the anaerobic digestion plant where Vogelsang's technology can be integrated and retrofitted.
Carsten Wenner, marketing manager for Biogas and Wastewater at Vogelsang, said:  "With the showroom, we are responding to the high demand for digital and virtual consulting concepts. With the help of videos and animations, as well as practical examples, we offer our customers and interested parties a new product experience."
Access to the virtual showroom is here.