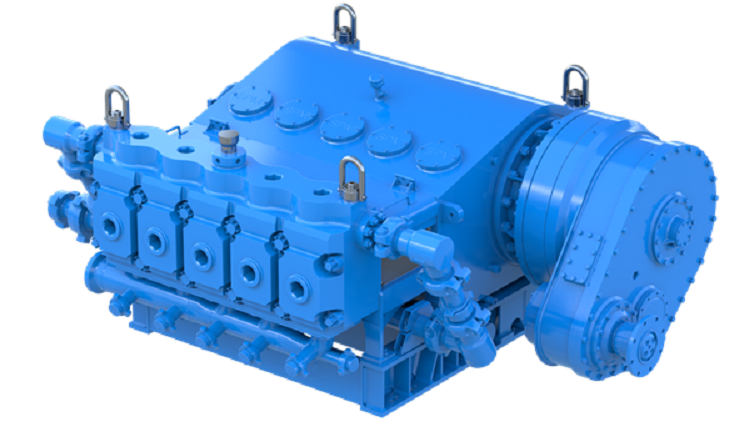 Weir Oil & Gas recently released its new SPM Quintuplex Extended Max (QEM) 5000 E-Frac pump, which it says is the only continuous-duty electric or gas turbine-capable 5,000-horsepower pump currently in production.
The new pump is the first frac pump designed for electric or gas turbine and 5,000-horsepower capacity in a single unit and is rated for service at 100% of rod load, 24 hours a day, even in extreme conditions.
The SPM QEM 5000 E-Frac Pump achieves its horsepower with extra structural rigidity through an engineered skid and segmented frame plates that extend component life. It also features a dual-pressure lubrication system designed to optimise delivery and distribution of clean lubricant to provide extended life. With a high-ratio gearbox design and the industry's largest bearing, the pump can operate continuously at its full horsepower and higher torque applications.
The company says the new pump can reduce a frac fleet from 20 conventional pumps and 100 bores per site to just eight pumps and 40 bores per site, reducing noise pollution, safety hazards and emissions.