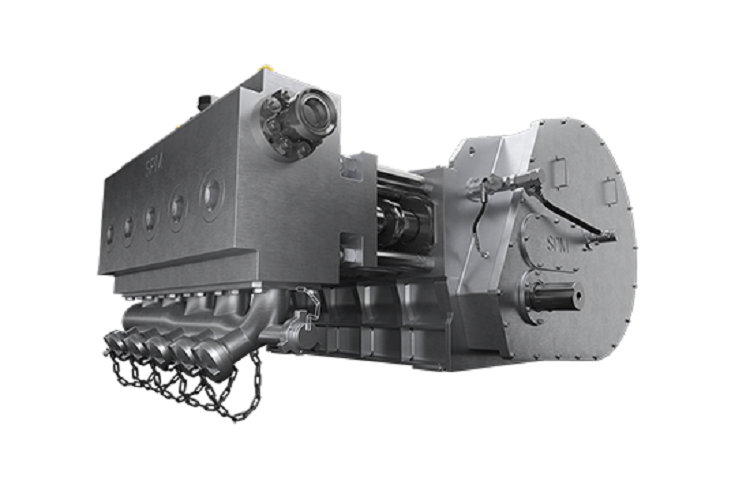 Weir Oil & Gas recently introduced its new SPM EXL Frac pump, a quintuplex pump designed for harsh fracking conditions.
Engineered to address the challenges faced by operators, the SPMEXL Frac pump has a frame which is constructed with an integrated skid designed to reduce vibrations across the frame and increase stiffness, thus reducing stress on the weld. The frame also drastically reduces the number of internal groove welds to reduce cracking. All welds are located on the outside of the frame, making them more accessible. 
To address the higher stresses put on the gear system from high torque encountered when operating at high rod loads, Weir redesigned the gears and pinions to provide greater surface area contact on the bull gears and reduce the risk of stripping them. 
Additionally, a key focus of the new pump is to reduce the amount of onsite maintenance required for operators. To accomplish that goal Weir introduced the SPMEverbore, a hardened steel packing bore which eliminates wash boarding and protects against packing bore wash so there is no need to re-sleeve. It is designed to last the lifetime of the fluid end and eliminate maintenance in the red zone.