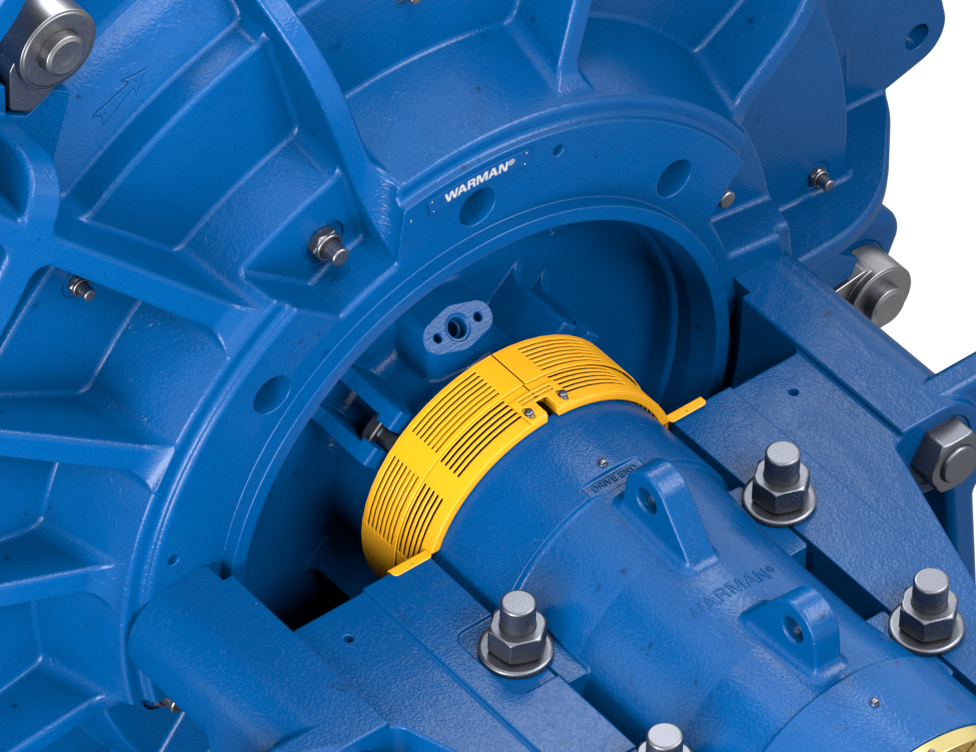 Weir Minerals has announced the global availability of its new telescopic gland seal guards to protect maintenance personnel who are performing gland seal adjustments on its Warman slurry pump range.
The guards do not need to be removed to adjust the gland seal followers, making a routine task much safer.  The telescopic design, which can be retrofitted into existing Warman pumps without disassembly, ensures secure fitment no matter how the pump is set up.
The new gland seal guards provide miners with a solution when it comes to safely adjusting the gland seal of a slurry pump while it is operating. Historically this meant removing the guard and exposing personnel to rotating parts. The new guards never need to be removed during pump operation and fully protect maintenance personnel from potentially dangerous situations arising from an exposed shaft.
The guards, which comply with global standards are available for the majority of Warman pumps and are manufactured from stainless steel to prevent corrosion. They are painted golden yellow, making them quickly identifiable as a safety feature.