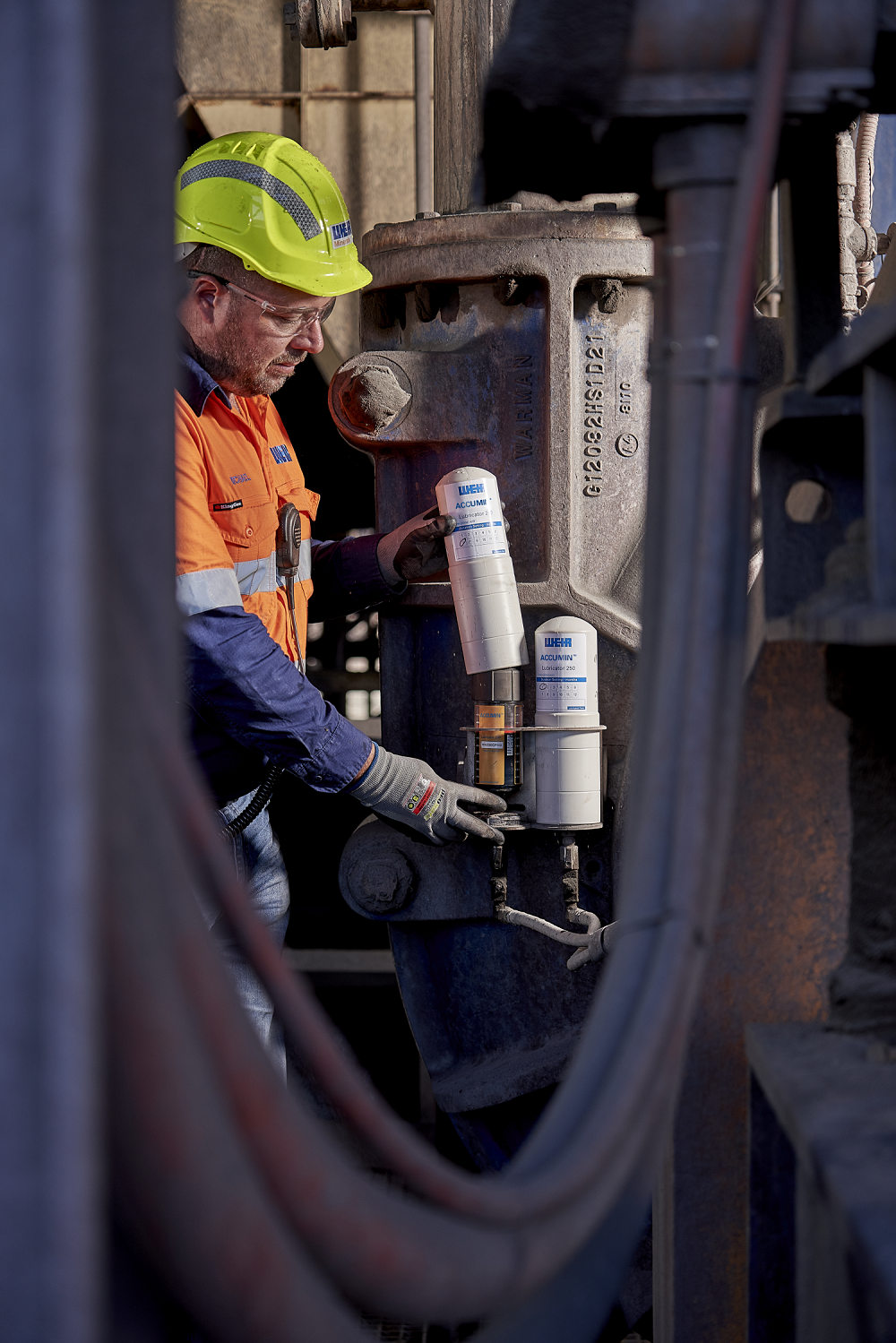 Following increased international demand, Weir Minerals has announced the global launch of its Accumin automatic lubrication system which optimises the performance of equipment such as the company's Warman slurry pumps.
Already in use across more than 100 sites, the Accumin lubrication system prevents bearing assembly failures, reduces maintenance and promotes safety.
Michael Roinich, Accuminspecialist, Weir Minerals, said: "Between dust, overflow and gland seal leaks, lubrication is a vital tool in the constant battle to keep machinery going. Having an Accumin lubrication system fitted prevents over and under greasing, protects equipment from bearing failures and frees up man hours for more critical tasks."
Made in Germany, Accumin canisters are produced in 125cm3 gas driven, 120cm3, 250cm3 and 500cm3 electro-mechanically driven configurations and can be deployed up to five metres away from the lubrication point. The electro-mechanical driven lubricator dispenses a consistent dosage of lubricant, regardless of ambient temperature. The system delivers 6 bar of operating pressure and can be easily monitored via an LCD display, flashing LED alert system and a transparent grease cartridge.