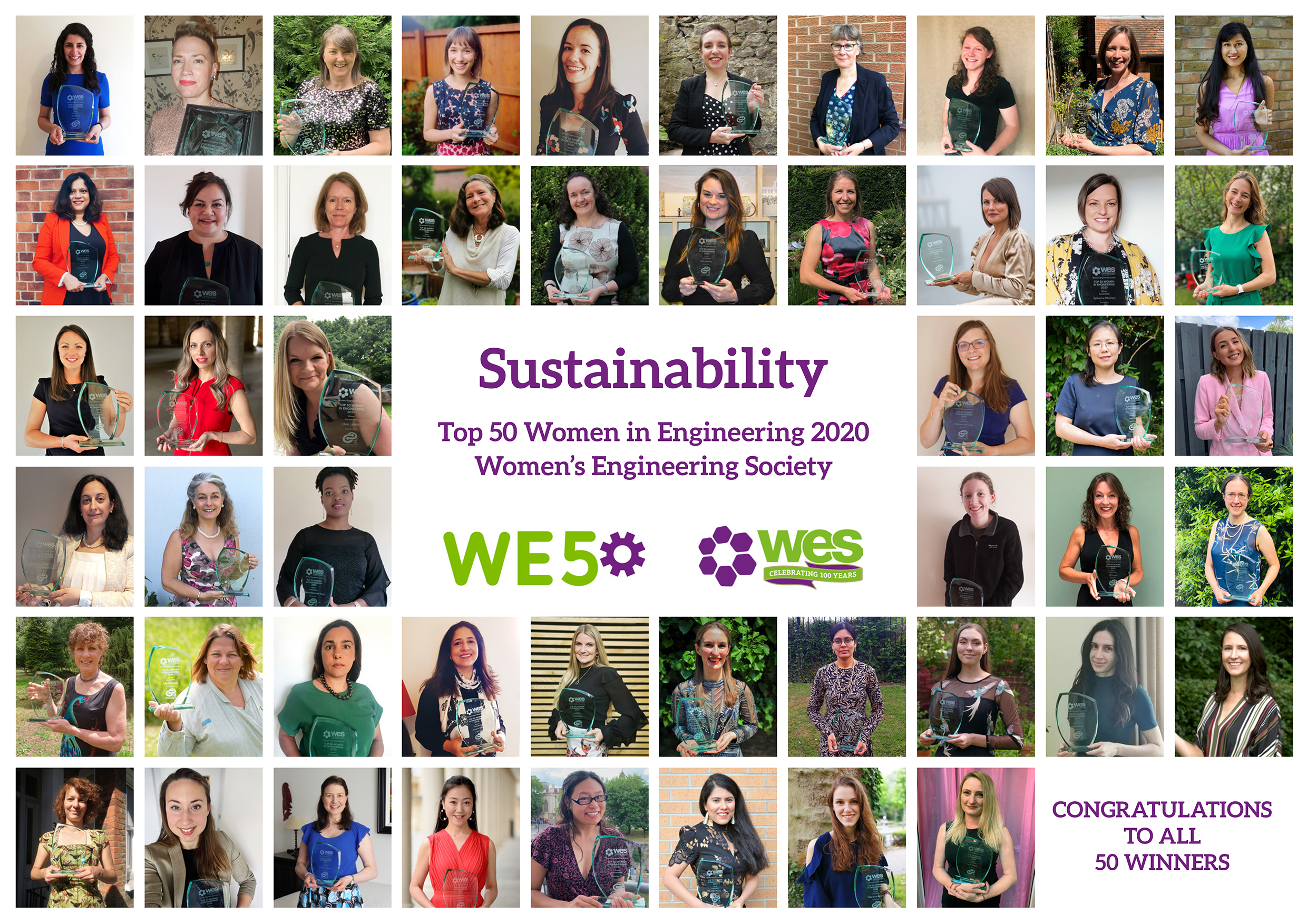 The Women's Engineering Society (WES) has revealed the winners of its Top 50 Women in Engineering, which this year celebrates female engineers who have made a significant contribution to sustainability within the industry.
All nominees were required to provide evidence of their successful support of the UN's Sustainable Development Goals or the net zero carbon programme and judging focused on those who are addressing the challenges of the climate emergency.
Now in its fifth year, the WE50 awards recognise the wealth of female talent within engineering and related disciplines and are an annual celebration aligned with International Women in Engineering Day (INWED) which takes place on 23 June and is also co-ordinated by WES.
Elizabeth Donnelly, CEO of WES said that it will be engineers who will provide many of the solutions needed to address the UN's Sustainable Development Goals and added: We felt that it was the right time to showcase the amazing women who are already working on these issues."
WES will be celebrating the WE50 2020 winners during its virtual INWED event on 23 June. A full list of the WE50 winners is available here