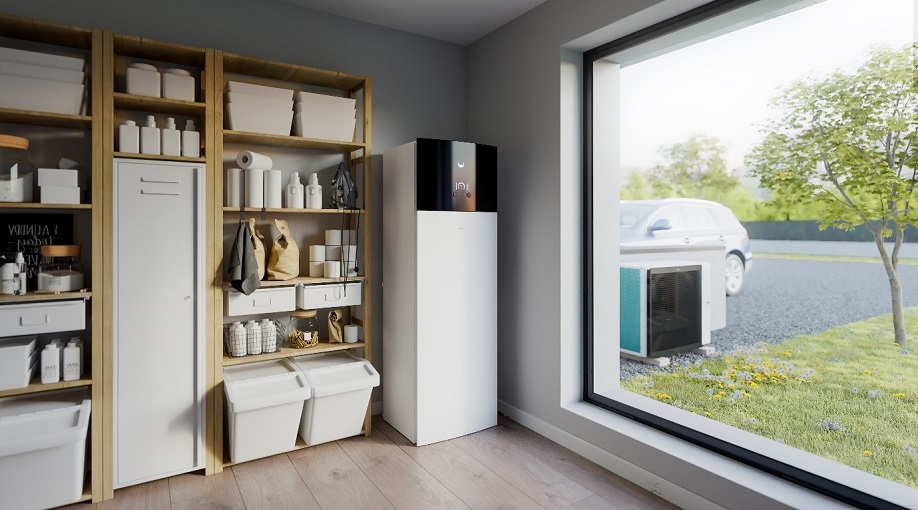 Daikin has launched what it claims to be the world's first heat pump that also offers cooling alongside heating and hot water.
Significantly, the Altherma 3R runs on R-32 refrigerant. It replaces its predecessors that run on R410-A refrigerant. Daikin says the move reduced the environmental impact of the pump by 75%.
Patrick Crombez, General Manager Heating and Renewables SBU at Daikin Europe, said: "At Daikin, innovation, along with sustainability, is a driving force in everything we do. Daikin Altherma 3R combines both factors in a unique way - it's not only a world's first, but also a sustainable promise."
The Altherma 3R is designed for use in large, new domestic properties The outside unit can fit under a window and is equipped with one large fan instead of two smaller ones for a high-capacity unit, reducing its height by 25%.
Specifications include up to A+++ space heating performance and up to A+ domestic hot water performance, while it can operate at temperatures as low as -25°C.