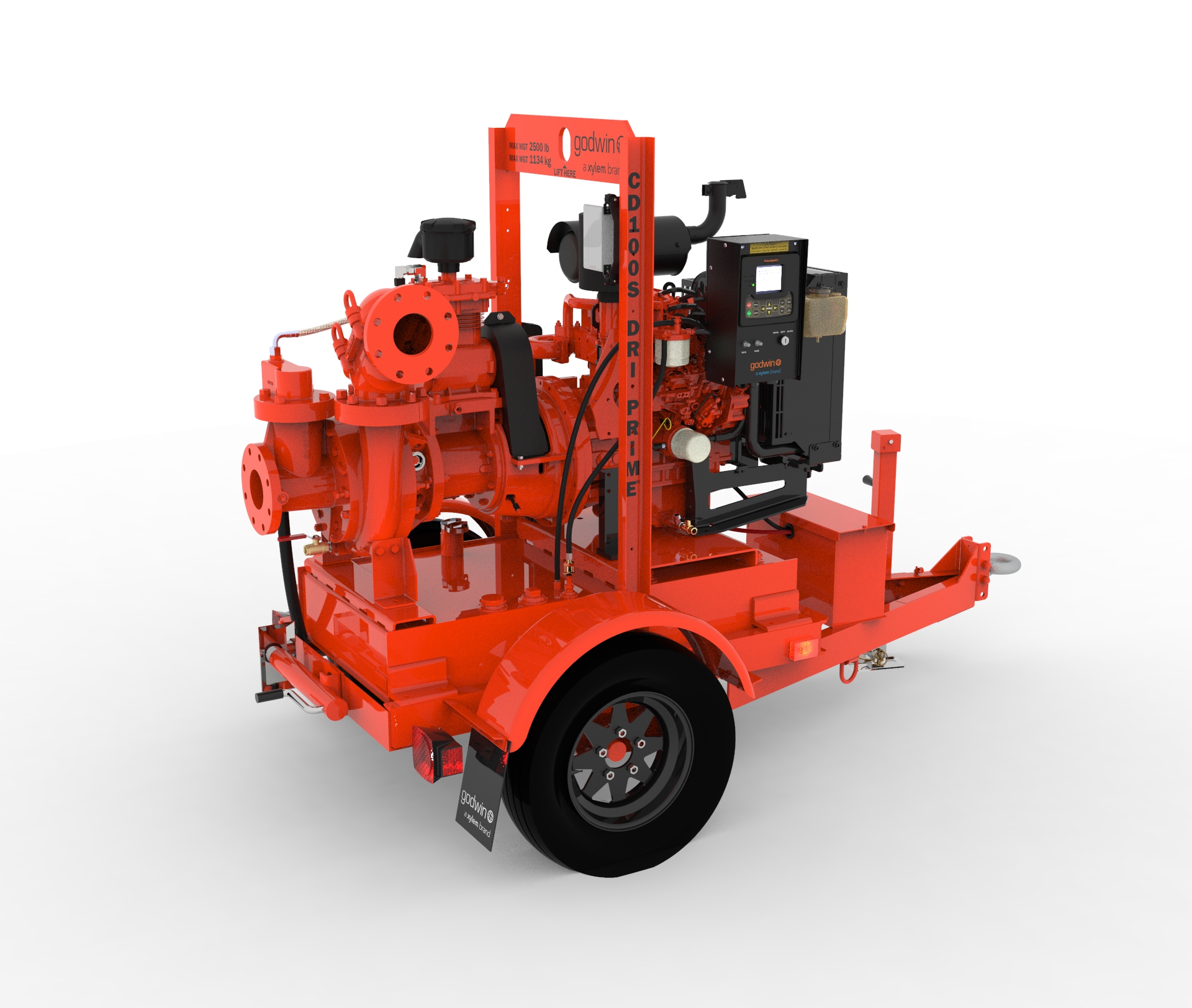 Xylem's new Godwin NC100S and CD100S are the latest additions to its Godwin S Series of smart pumps equipped with interchangeable impellers for flexible solids handling and next-generation remote monitoring and control capability
At this year's WEFTEC, Xylem launched the new Godwin NC100S and CD100S Dri-Prime dewatering pumps, the third and fourth pumps in the Godwin S Series of smart pumps for difficult dewatering applications.
The pumps are 4 in surface-mounted centrifugal pumps enabling the operator to switch between them due to the interchangeable impellers on both models, providing a two-in-one solution for each pump to increase the application range.
The Godwin CD100S is designed for utility and construction applications, as well as emergency response dewatering. The CD impeller, generally used in construction dewatering applications, can be exchanged with a Flygt N-Technology self-cleaning, non-clog impeller.
The NC100S and CD100S models feature a redesigned pump-end and are equipped with a Final Tier 4 (FT4) engine, cutting diesel particulate emissions by 90%. Xylem's Field Smart Technology (FST) comes as standard on all NC100S and CD100S pumps in North America.