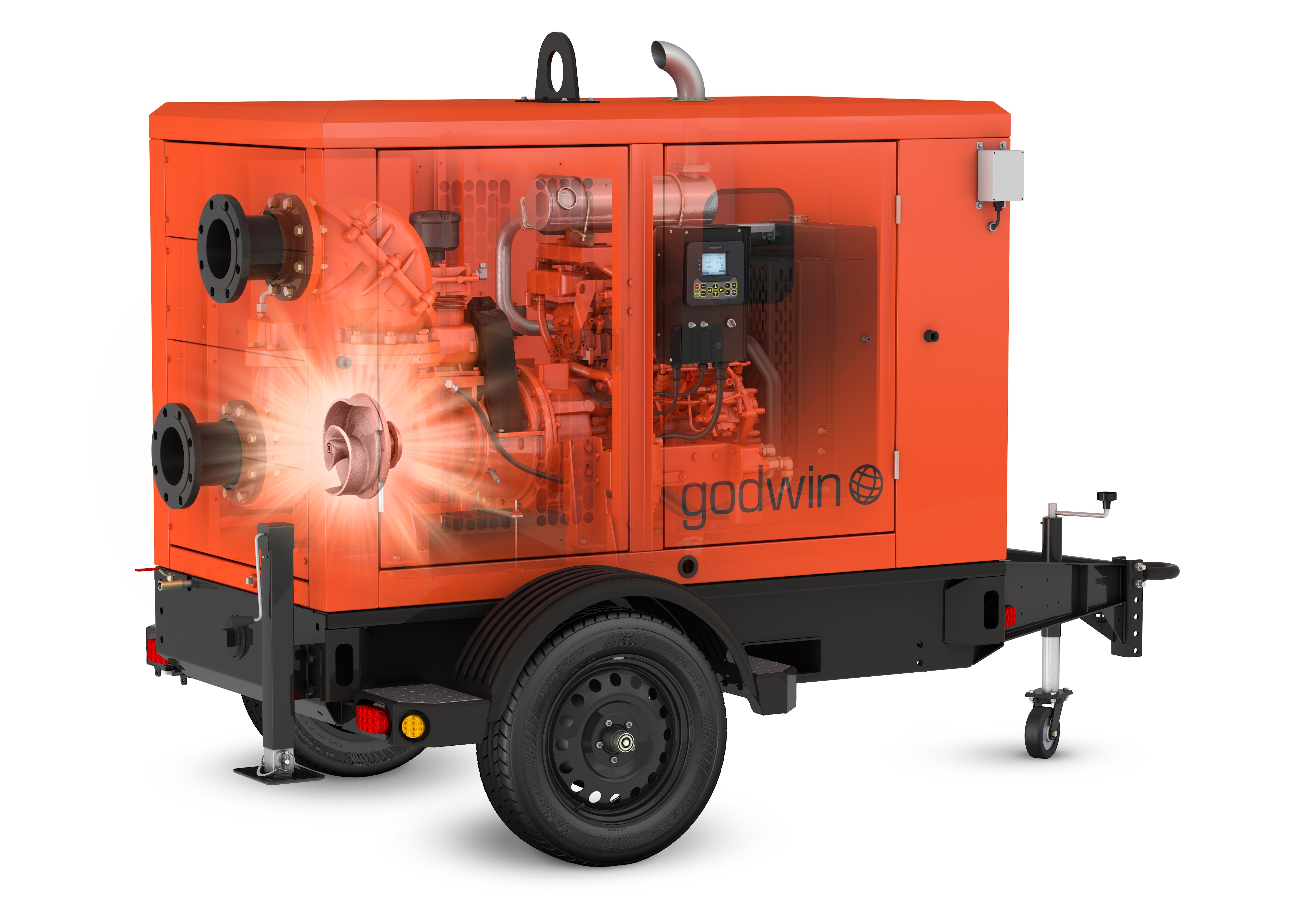 The first-in-series Godwin NC150S will be on display at Xylem's booth at WEFTEC (♯1248, South Hall A) from October 2-4.
Xylem has announced that the Godwin NC150S Dri-Prime pump (the first pump to be unveiled from Xylem's Godwin S Series of smart dewatering pumps) will offer Isuzu Final Tier 4 (FT4) engines as standard for customers in the US market.   The Godwin NC150S is equipped with Isuzu's 4LE2X industrial diesel engine that complies with the U.S. Environmental Protection Agency's (EPA) Final Tier 4 (FT4) requirements, and has been shown to deliver significantly greater uptime and lower maintenance.
As a result, the Godwin NC150S reduces total cost of ownership, with emissions cut by 90% percent and fuel consumption by 10% on average. In addition, a Diesel Oxidation Catalyst (DOC) should significantly reduce maintenance compared to Diesel Particulate Filter (DPF) or Diesel Emission Fluid (DEF) technology. DOC technology does not require costly regeneration cycles.