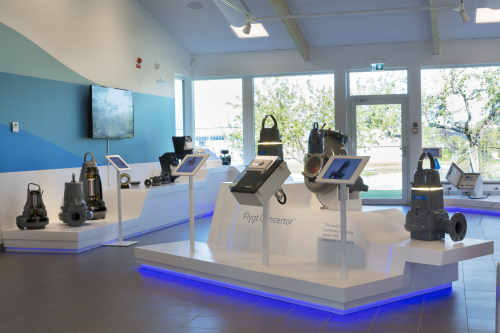 The 400 sq m visitor centre has a new showroom, double the amount of conference space, a café and office space.
The new centre will showcase Flygt branded products, and will also be used for training sessions for customers and Xylem partners.
The visitor centre, which will feature an interactive case story portal with touchscreen interface, will also showcase the work of Xylem Watermark, the company's corporate citizenship program, which aims to provide and protect safe water resources for communities in need around the world and educate people about water issues.
A new product area will display newly developed innovations, such as Xylem's Flygt Concertor wastewater pumping system which was launched earlier this year at IFAT 2016 in Germany.
Approximately 1500 visitors from all over the world come to the Xylem factory at Emmaboda each year.