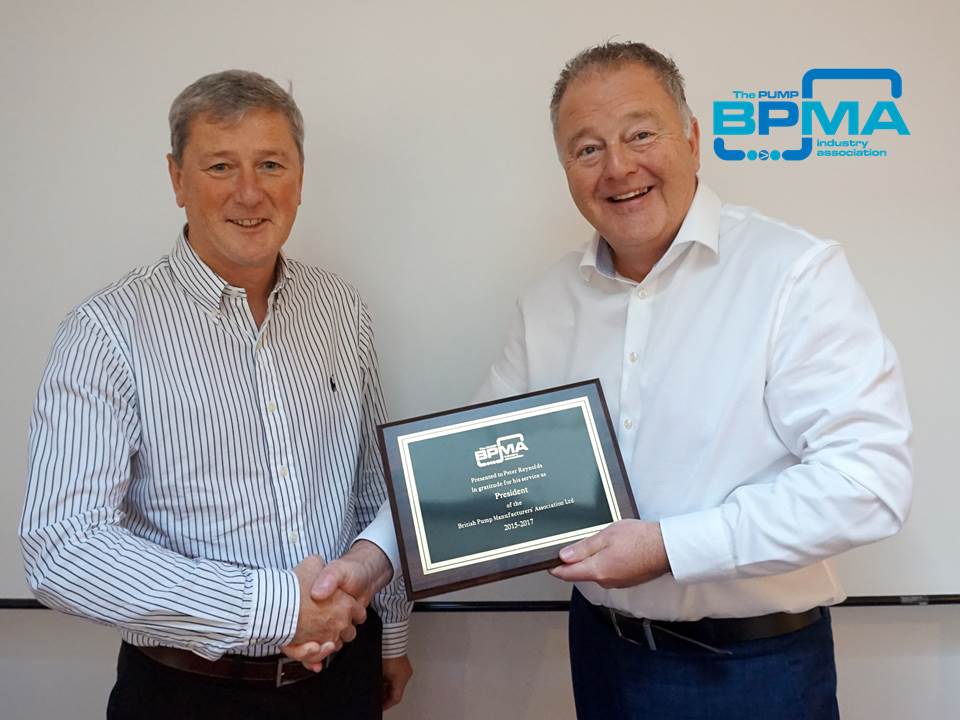 Duncan Lewis, managing director of Xylem Water Solutions UK Ltd, is the new president of the British Pump Manufacturers Association (BPMA).
Lewis takes over from Peter Reynolds, managing director of Grundfos Pumps Ltd, who has completed his two-year tenure as BPMA president.
"This is a great accolade and one that reflects the continuing efforts that Duncan makes to raise the profile of the industry in general and to tackle the tough issues that it faces today," said Steve Schofield, director and chief executive of the BPMA.