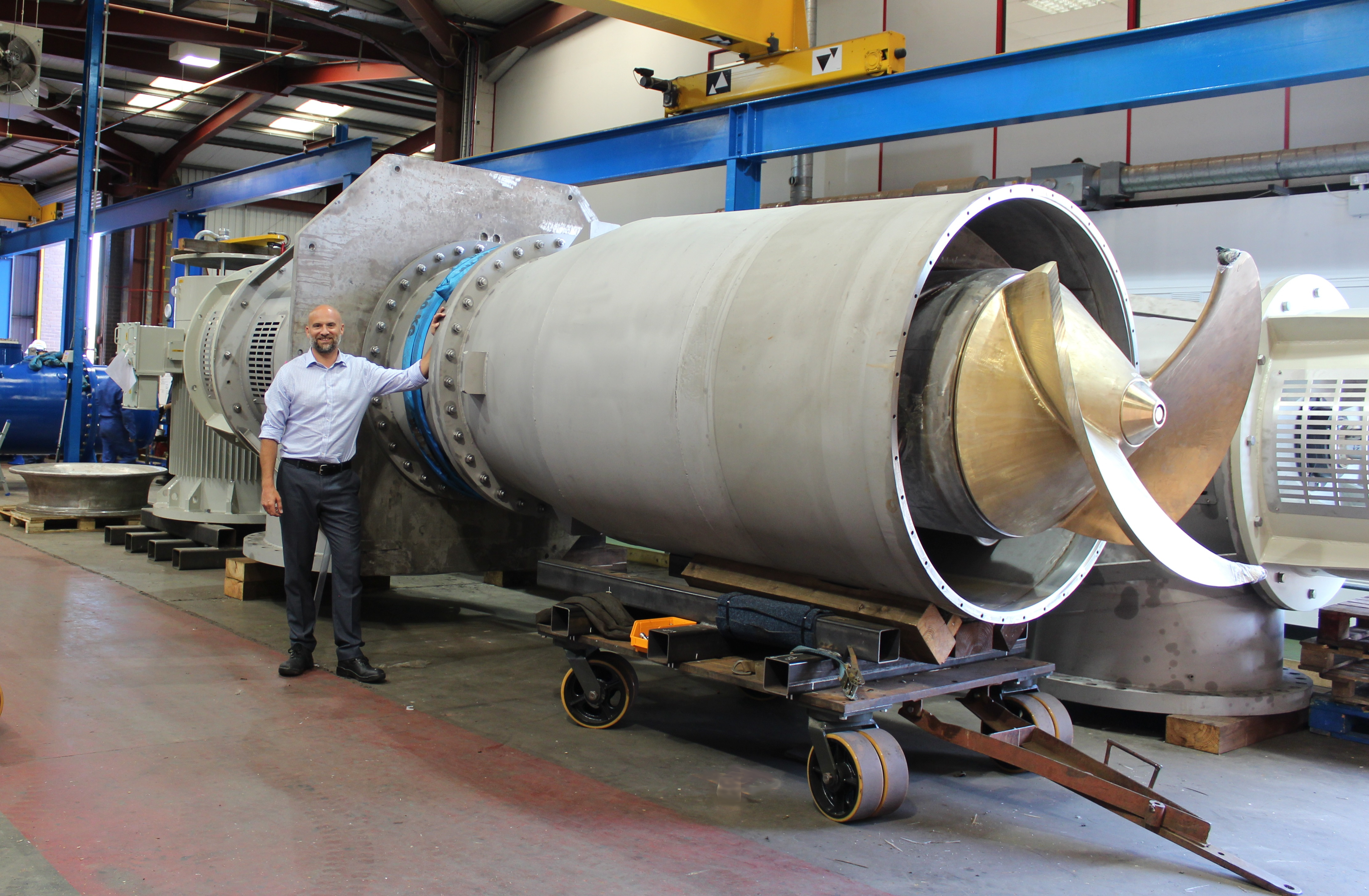 Neil Langdown, managing director of Bedford Pumps Ltd (BPL), shares his insights into the secret of the firm's success and talks about the future of the water industry and Brexit.
Q:  Over the previous two years, BPL has doubled the size of their business and are on track for another record-breaking year in terms of order intake. What's your secret?
A:     Well at the risk of becoming a cliché, it's not me, but the team. There's certainly no silver bullet, to put it simply my role is to communicate the vision, set the strategy, surround myself by the best people, empower them to implement the strategy and then get out of their way! BPL is a knowledge-based business and in my opinion, pound for pound BPL has the best people the industry can offer.
Q:   What is BPL's strategy?
A:    Our DNA has always been providing OEM pumping solutions for the more technically challenging problems, which require engineered product rather than a 'commodity pump-in-a-box'.  In the past Bedford's customer base was heavily UK-focused and highly dependent on the UK municipal water industry.  However, we could see that privatisation of the UK waterboards had, in many instances, started the inevitable shift to shorter term investment cycles.  Despite the industry's continued rhetoric, the initial price, rather than the life cycle cost, is all too often the determining factor in the buying decision. This, together with the back drop of the cyclical nature of the Asset Management Plan (AMP) boom-bust cycle, helped form the relatively recent drive into the export market. You can see this particularly in the Middle East and Asia Pacific region where countries like Vietnam have been enjoying 6% compound growth for decades.
Q:    You talk of the company's DNA, can you describe what is it like to work at or with BPL?
A:       Feedback from our supply chain is that we are good to do business with and that we always pay on time.  This is intrinsically true, under the current company ownership, we have never held back a payment due to cash flow. Our parent company, Hidrostal, is keen to support us financially in terms of working capital and infrastructure investment, whilst maintaining a 'light touch' in terms of reporting and corporate governance. Customer feedback is that we are technically astute, good to do business with and commercially we are fair and equitable.  We don't, for example, 'sting' the client for a variation order when an opportunity presents itself. The product quality speaks for itself.
Q:    Are you saying that the UK water pump market is dying?
A:     We see increasing opportunities in the flood drainage market, for example, fish- friendly pumping solutions for the Environment Agency & Internal Drainage Boards. In my opinion however, the municipal water industry requires a reboot that is unlikely to come from OFWAT regulation. As with most other utility markets, the water industry requires public ownership in order to recognise the required investment cycle.  BPL manufactures pumps that have a minimum design life of 25 years, rather than the 3 year lifespan of many other pumps.
Q:    Are you concerned about Brexit hindering your growth plans?
A:     No, not at all. In fact, I think this could be a great opportunity to showcase British innovation and reinvigorate the manufacturing sector. The BPL supply chain is mainly UK-based, and wherever possible we favour British suppliers. The feedback from our overseas customers is that they highly respect British engineering and manufacturing and, contrary to some media reports, I believe there is a significant market that will open up to the UK post-Brexit.
Q:   If you could give a message to the government regarding Brexit negotiations, what would it be?
A:    I think I would begin by thanking the government for its assistance in breaking into our chosen export markets. The Department of International Trade (DIT) and the team at UK Export Finance have both been very supportive. I guess my message would be, don't underestimate the reputation of the UK overseas outside of Europe.  You are probably in a stronger position than you think and a "No Deal" is better than being over a barrel! Many of the world's most iconic trading places, such as Singapore, Hong Kong and Mumbai have been built on the back of the British entrepreneurial spirit. Maybe it's time now for British manufacturing to move up a gear and renew some old acquaintances.
Q:   What's next for BPL?
A:    Well, of course, world domination is business plan ready and waiting, but on a more serious note, I often remind myself that we should never forget the most important business metric, which is of course 100% customer satisfaction.