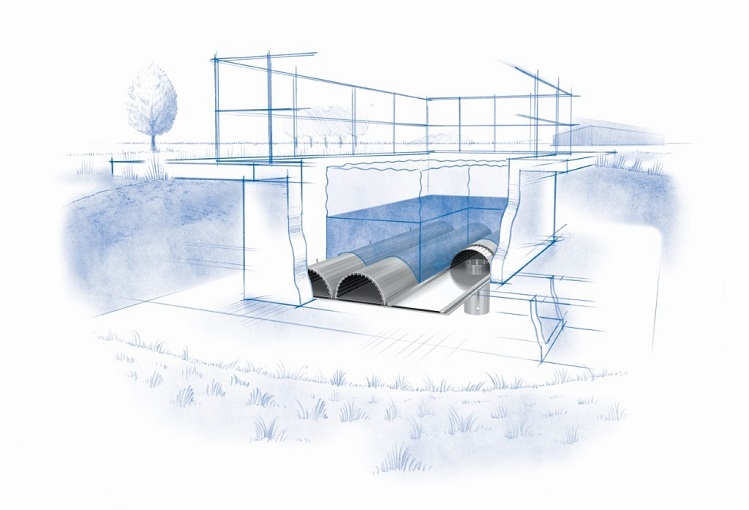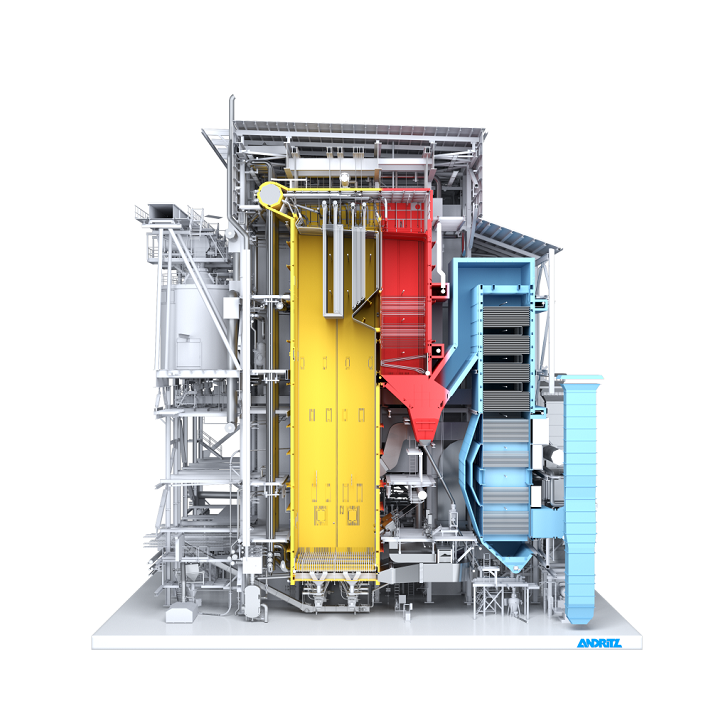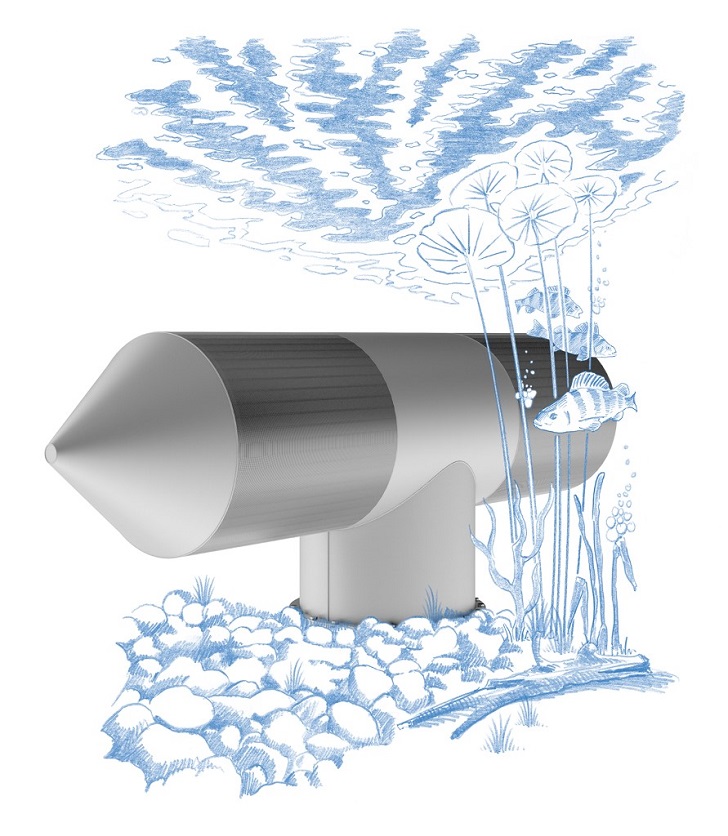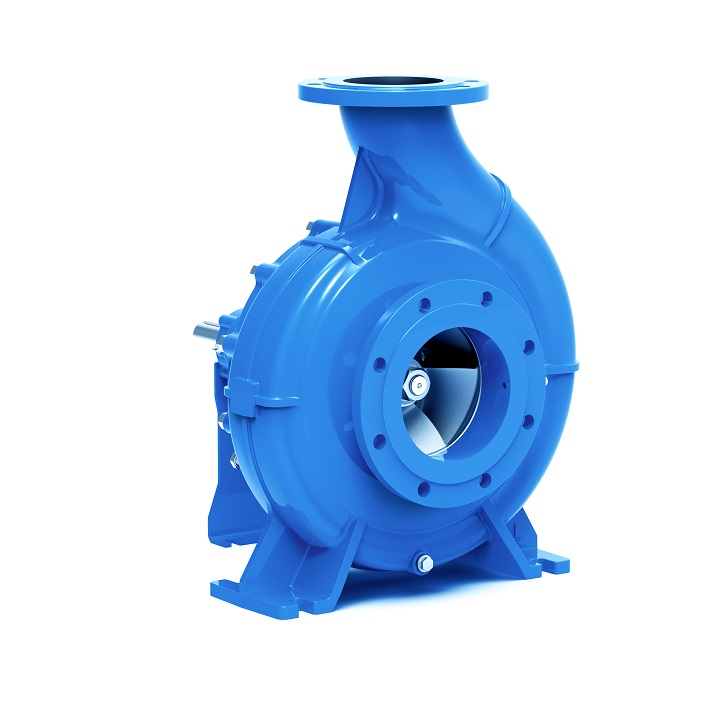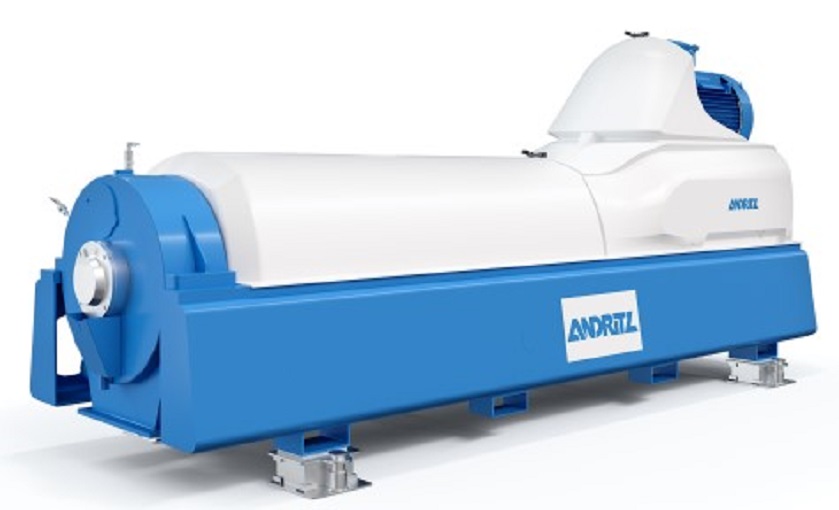 ANDRITZ presents an extensive product portfolio with numerous innovations for the water, wastewater, waste management, and raw materials industries at IFAT 2020.
International technology group ANDRITZ will be exhibiting its broad range of proven and also new technologies, services, and automation solutions for the water, wastewater, waste management, and raw materials industries at the IFAT 2020 show in Munich, Germany, from May 4–8, 2020, booth 439 in hall A1 and booth 151/250 in hall B6.
At the world's leading fair for environmental technologies, ANDRITZ will be presenting its products in hall A1 as a supplier of efficient and sustainable, complete solutions for water and wastewater management with the motto "One company, one mission, one sustainability." Special focus will be on innovations like the standard water pump series ES05, the new series of Aqua-Screen fine screens, the ANDRITZ decanter centrifuge DU, and intelligent control systems for pumps, separation and filtration equipment, but also complete processes.
In contrast, the international technology group will be showing its portfolio for efficient waste treatment in the B6 recycling hall, with everything from single machines to complete lines with full service. Special attention will be given here to the newly developed secondary-shredder with extremely high throughput.
One company, one mission, one sustainability With this motto, ANDRITZ will be presenting its complete product and service portfolio for the water and wastewater management process for the first time at the 196 m2 booth 439 in hall A1. Divided into the individual key processes – water intake, pumping, screening and filtration, thickening, dewatering, thermal treatment, and system control – the ANDRITZ process experts will provide a detailed and informative insight into the comprehensive product portfolio and the most important new features as well as presenting results from relevant projects. Environmentally friendly screens for water intake The process described begins with the ANDRITZ water intake screens. Used in many different applications such as drinking water and process water production, the abstraction area is a wedge wire screen with fine slots and made entirely of stainless steel. The open area of the screen is large enough for marine life to swim over it safely, thus complying with all American and European environmental requirements.
A highlight of the exhibits in this product segment is the model of an ANDRITZ gravity filter. This is the ideal economical alternative to plastic filter cartridge plants. Made of 100% stainless steel, the filter never becomes porous and is maintenance-free for its entire lifetime. This guarantees a smooth filtration process in the long term without expensive repairs or plant shutdowns.
In addition, the support plate under the wedge wire screen area is made of a continuous perforated stainless steel plate, unlike other commercially available gravity filters. This achieves perfect water filtration performance as well as even water and air distribution in backwashing phases.
One step ahead with efficient screening One of the new products at the booth is the modular range of ANDRITZ Aqua-Screen fine screens, which is a high-tech solution integrating all existing screen categories, toothing and a perforated plate system. With a capture rate of up to 85%, the new series provides optimum separation of suspended solids from the water inflow and thus enhances performance in the subsequent wastewater treatment process.
The modular concept yields various advantages for the customer, such as reduced maintenance times, fewer spare parts needed, and a user-friendly setting with improved access door and modular pop-out/pop-in design for the screen frame and panels. In addition, the ANDRITZ product portfolio includes a protective device for the membrane bioreactor (MBR) – the ANDRITZ Aqua- Screen MBR fine screen. With a capture rate of up to 99%, it protects the system reliably against damage and system clogging by any form of fibrous material.
Most economical pumping process In the pumps sector, ANDRITZ will present the new, single-stage centrifugal pump from the ES05 series for the first time at IFAT 2020. This standard water pump features low energy consumption, which results in much lower operating costs. Available with the proven, closed ANDRITZ impeller design, the pump achieves efficiencies of up to 88% and a flow rate of up to 743 m3/h at 50 Hz. The exhibit visualises that the pump is the ideal solution for conveying clean water without any particles or solids for water supply, distribution to various industries and for the drinking water supply. Best performance in sludge dewatering As a global separation specialist, ANDRITZ is showing another new product at IFAT 2020 – the ANDRITZ decanter centrifuge from the DU series. Depending on the sludge quality and process conditions, this unit offers either a high solids dryness, high capacity, low polymer consumption, or low energy consumption. Our separation specialists will be at our booth to provide further insights and show visitors how they can profit to best advantage from this new generation of decanters.
Comprehensive drying solutions from a single source Based on experience from hundreds of plants worldwide, ANDRITZ helps to minimise disposal costs in order to produce an equally broad portfolio of dried sludge products profitably.
With customised solutions for almost any heating medium or subsequent application, the product portfolio includes paddle dryers, belt dryers, fluid bed dryers, and drum dryers complying with ATEX/NFPA regulations. Plant operators can also find out all about our complete process solutions with the necessary test run optimisations or additional technologies at our booth.
From waste to clean energy ANDRITZ will provide an insight into thermal treatment of residual waste and how to use waste as fuel at booth 439 in hall A1. The ANDRITZ fluidised bed boiler is suitable for thermal treatment of almost all types of fuel, such as RDF (refuse-derived fuel), pre-treated municipal solid waste (MSW) and industrial waste, sludge (e.g. paper sludge, municipal sewage sludge), scrap wood/demolition wood, typical biomass fuels like wood (e.g. wood chips, bark, forestry waste products and sawdust), energy crops, and agricultural waste.
Well-designed IIoT solutions and reliable service providers The international technology group offers a series of advanced automation and digitalisation solutions under the Metris umbrella brand for new and existing plants. In this field, the intelligent ANDRITZ filter press and the ANDRITZ pump controller are the main focus at IFAT 2020.
The intelligent filter press from ANDRITZ is equipped with a Metris addIQ control system and the Lenser filter element in this press with a sensor. Thus, the residual moisture content in the filter cake can be measured and monitored online. The cycle time is optimised on the basis of this information because it triggers appropriate measures automatically, such as stopping filtration whenever nominal target values are reached instead of allowing certain filtration times to elapse and thus lose capacity. This filter element can reduce the filtration time by up to 20%, enables the target values to be adjusted flexibly and delivers reproducible process results. In addition, intelligent filter cloth washing, hydraulic closure supervision as well as hydraulic oil and filtrate quality monitoring reduce the operating costs and contribute towards creating optimum operating conditions. The ANDRITZ pump controller (APC) is another innovation that ANDRITZ is presenting to the market for the first time at IFAT 2020. This is a technology for flexible control of up to six pumps of different sizes and output that are interconnected to form a complete assembly. Various different functions, such as operating, display, reporting, control and adjustment of such defined control variables as pressure, head and flow rate are provided in a central and compact unit – the APC.
The control system is pre-programmed to the plant's general conditions, with the result that no trained personnel, nor any equipment or programming skills are needed on site for start-up. With the different configuration options, operating modes and available sensors can be integrated into the system with just a few clicks. Besides direct control on site, it is also possible to access the APC at any time and from anywhere in the world by means of a remote interface.
However, the know-how does not end with the technology – ANDRITZ is a full-service provider, regardless of whether the customer requires spare parts, rental machinery, upgrades or plant modernization. The ANDRITZ specialists are the right people to contact – from preliminary consultation through to service contracts, process optimization and training programs – in order to reduce downtime to a minimum, increase predictability in operations and enhance the overall efficiency of production operations sustainably.
The experts at our booth can also provide information about a new product for pump service by showing an exhibit: the screw conveyor made of the highly wear-resistant material Robalon.
Compared to conventional steel screws, it achieves energy savings of up to 30% and efficiency increases of up to 15%. The material features excellent sliding properties, extreme wear resistance, high impact resistance and very good resistance to chemicals.
A world of recycling From single machines to complete plants and full services, ANDRITZ Recycling is presenting its broad product portfolio as well as the latest technological developments in the recycling industry at booth 151/250 in hall B6. Innovation is reflected not only in the portfolio, but also at the booth itself. On an area of 108 m2 , visitors not only have the opportunity to discover key equipment in augmented reality, but also complete recycling plants in virtual reality.
In addition to numerous innovative recycling solutions from the IIoT sector, the exhibit showing the latest product development is the highlight at the stand. The new secondary shredder impresses with its robust design and resulting long lifetime. With a rotor length of 3,200 mm, it achieves an exceptionally high throughput and is thus ideal for processing large quantities of waste reliably in the RDF, MSW and commercial and industrial waste (C&I) application sectors.