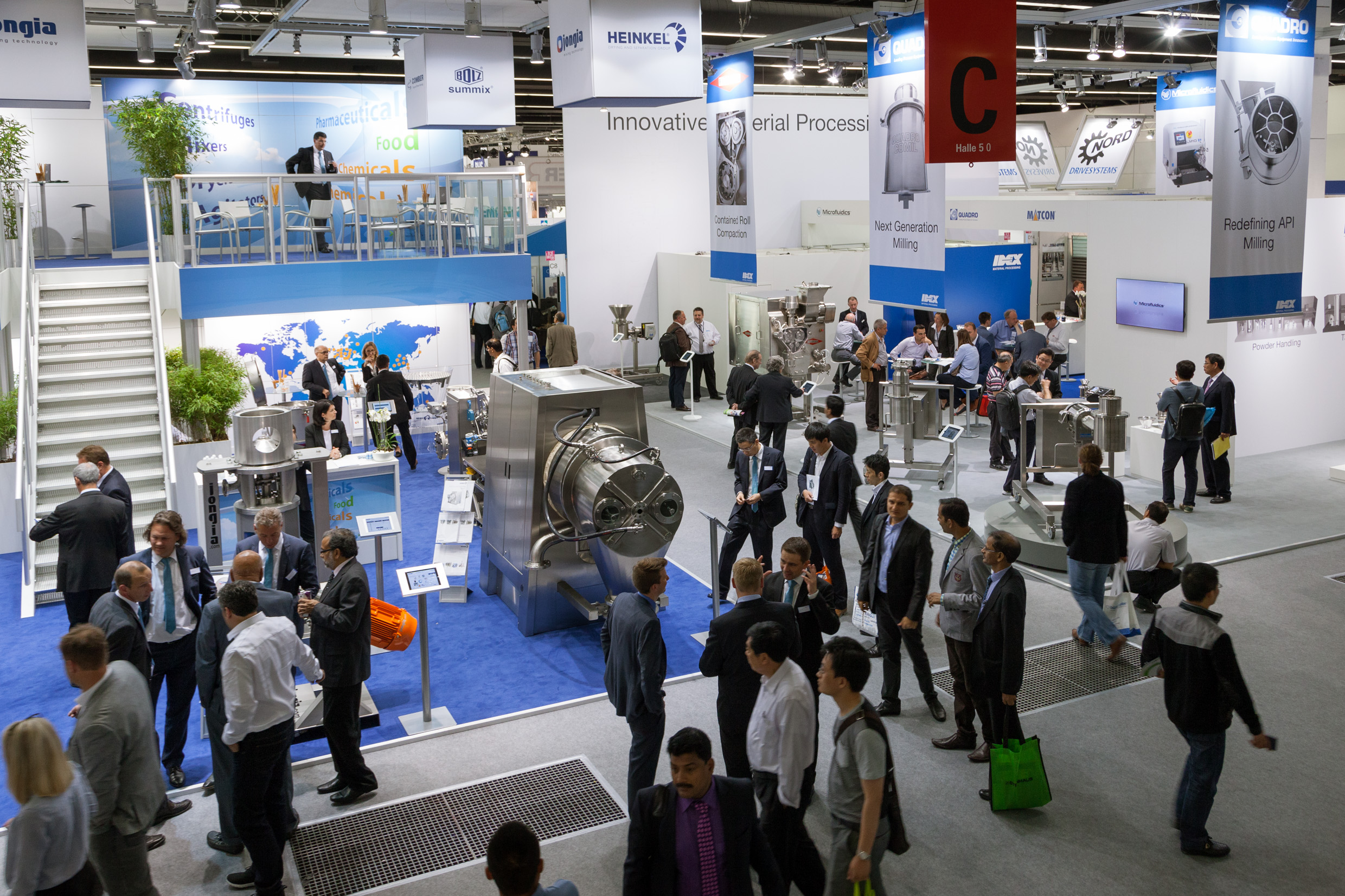 The ACHEMA trade fair and congress has been bringing engineers and chemists together for almost 100 years. The first ACHEMA took place in 1920, with just 75 exhibitors and 876 visitors. This year, organisers will welcome 3,800 exhibitors and 170,000 visitors.
ACHEMA takes place every three years at Messe Frankfurt, this year from 11 – 15 June, showcasing the latest technology from the chemical, pharmaceutical and food processing industries, including pumps and compressors. Among the exhibitors will be three international pump manufacturers: Bungartz, KSB and LEWA, all regulars at ACHEMA. This article looks at some of the products they will be exhibiting.
Bungartz
The company will be offering a hands-on experience to visitors, allowing them to get to grips with some fully functional pump models. A first for Bungartz this year is a demonstration of the fast, pressureless unloading of a tanker truck with the company's V-AN vertical, self-regulating pumps.
The V-AN vertical pumps independently adapt to variable feed rates without needing any mechanical or electrical regulation. They are safe to run dry, self-venting, and have a low NPSH value. They are also able to pump without static head (even downstream of a vacuum and under boiling conditions). The pumps have discontinuous volume flows and a self-venting and 3-phase effect with large amounts of gas. They offer safety when dry-running with a gas-lubricated magnetic coupling and a wear-free hydrodynamic seal. All of these features allow the complete emptying of tanker trucks and railway tank cars, without spout drag or interruption of the pumping.
Also on show at the Bungartz stand is the 3-phase compatible and safe chemical pump MPCV-AN designed for pumping hot, corrosive and abrasive materials. All pump models will be in action in Hall 8, Stand C 1.
KSB
Among other products, KSB is presenting its new pump monitoring system, the KSB Guard, at ACHEMA. The aim of the newly developed system is to create a cost-effective interface to the Internet of Things for the vast number of pumps in operation worldwide.
Networked vibration and temperature sensors fitted directly to the pump make availability at plant level clear to all users for the first time. The data is captured hourly and transferred directly and wirelessly in encrypted form to the KSB Cloud. Users can query the status data of all monitored pumps at any time and from any location using their mobile phone, a tablet or a PC, without having to be on site.
The system ensures that changes in the operating behaviour of the machine are detected at an early stage. The associated app or the web portal enables the user to view the current load condition and the load profile of their fixed speed pumps at any time. The new system builds on the technologies already employed in earlier monitoring and analysis units. The KSB team will be in Hall 8, Stand H14.
LEWA
The focus for Lewa this year will be in three key areas. The first is a new performance rating for its Ecoflow pump series. The Ecoflow LDZ will be presented as a triplex unit featuring three different pump heads. The second key topic will be solutions and an application example from Industry 4.0, and the third focuses on the new NIKKISO centrifugal canned motor pump models, manufactured in accordance with DIN EN ISO 2858.
The Ecoflow LDZ unit includes a remote head design for extremely high and low temperature applications between – 70°C and + 400 °C, an M900 pump head in hygienic design, and an M800 pump head for high-pressure applications up to 1,000 bar. The exhibit will be accompanied by an augmented reality animation, which allows visitors to examine the inner workings of the pump. 
Highlighting the opportunities that Industry 4.0 offers, Lewa will also introduce special data glasses for repair and maintenance support using a remote service. Its goal is to identify technical problems immediately during the service call through video and audio transmission and by exchanging documents.
Thirdly, the NIKKISO centrifugal canned motor pump will also be exhibited at the Lewa booth. The company is currently developing models in accordance with the DIN EN ISO 2858 standard that provide a reliable alternative to conventional centrifugal pumps with mechanical seals. The team from Lewa will be available at Booth 8.0, stand C62.