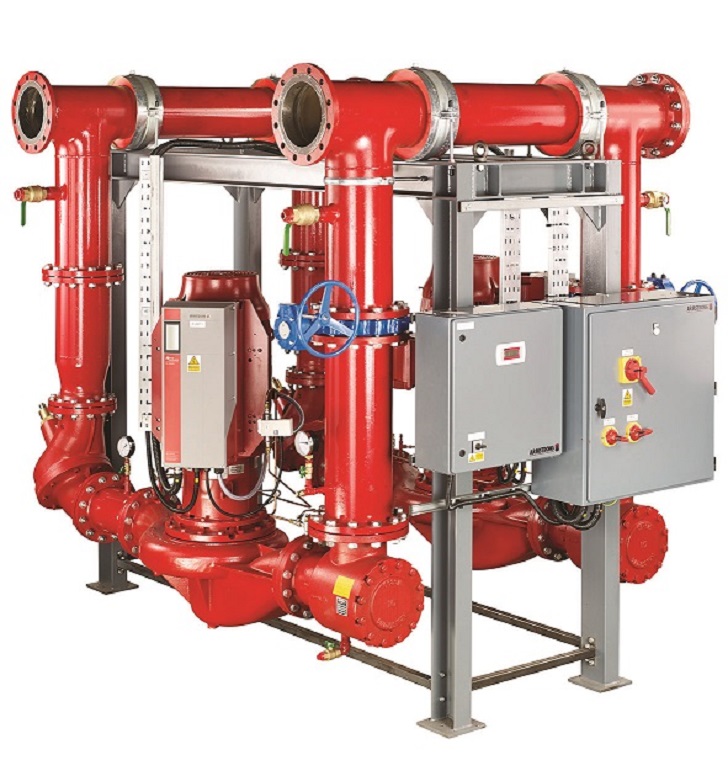 Armstrong Fluid Technology will be showcasing its advanced technology solutions for district energy schemes and offsite construction of plantrooms at Futurebuild, which will take place at London's Excel from 5-7 March.
Armstrong 4300 DE variable speed pumps are at the heart of district energy schemes and respond automatically to changing requirements, adjusting their motor speeds and drawing only the power required to meet the load.
By integrating the pumps with Armstrong's IPS4000 Pump Controller, the entire pumping system can be managed holistically, with supply balanced across all pumps and providing additional flexibility to expand the district scheme over time. As additional plant rooms are integrated into the district heating scheme, the Armstrong IPS4000 ensures that the pumps continue to adapt to accommodate the changing requirements. This avoids the energy wastage traditionally associated with the operation of over-sized pumps in the initial stages of district energy projects.
Armstrong Fluid Technology's offsite construction capabilities will also be demonstrated at Futurebuild. Instead of being constructed in the traditional way (with components being delivered individually and assembled on site) the integrated plantrooms are assembled, integrated and tested off-site, at Armstrong's purpose-designed factory in Halesowen. The completed plantroom or packaged plant solution is then supplied to site ready-assembled just requiring final connection.
The Armstrong Fluid Technology team will be at Stands E221 and F35 at FutureBuild.