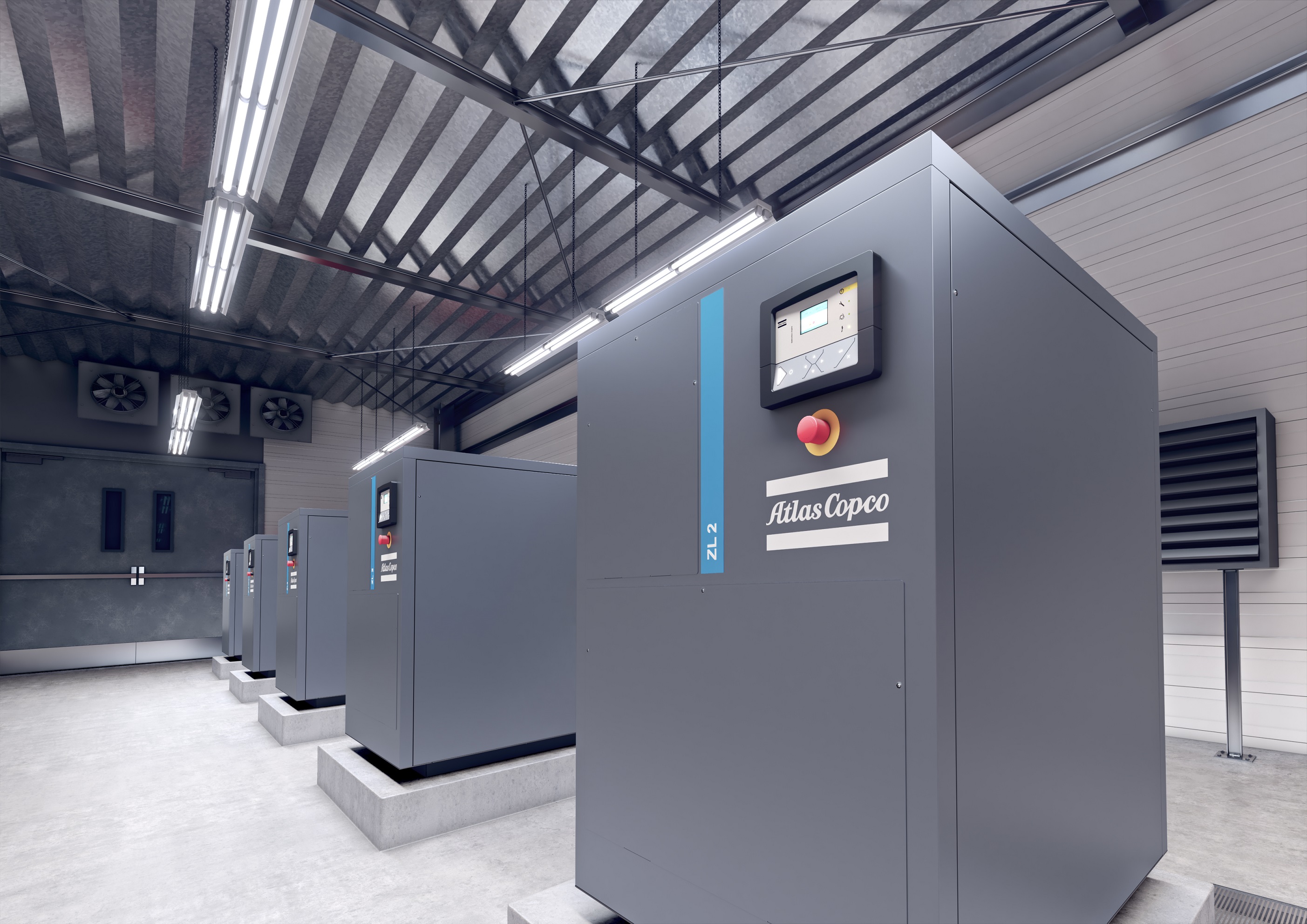 Atlas Copco has introduced the latest in its ZL2 low pressure lobe blower 11 to 45 kW range, with the choice of fixed-speed or VSD versions.
Tthe ZL2 blowers provide either pure mechanical basic units employing dial gauges for pressure reading, or with an integrated VSD inverter and intelligent Elektronikon control. The new units are available in seven power ratings; 11, 15, 18, 22, 30, 37 and 42 kW, with corresponding capacities from 805 to 1375 m3/hr relevant to working pressures from 300 to 1000 mbar(g).
The new ZL2 blower design features a traditional tri-lobe element, with specially selected strong bearing and gear set, for low-pressure applications within demanding environments, such as pneumatic conveying, wastewater treatment and the chemical industry. The plug-and-play units can be installed wherever they are needed.
The blowers can function at high ambient temperatures or high altitudes without issue. Forced ventilation keeps the internal temperature of the canopy close to ambient temperature. Installed sensors constantly monitor pressure and temperature.
Feedback on the fixed-speed ZL2 units' performance is provided by front-panel mechanical gauges, which indicate discharge pressure and inlet filter condition.