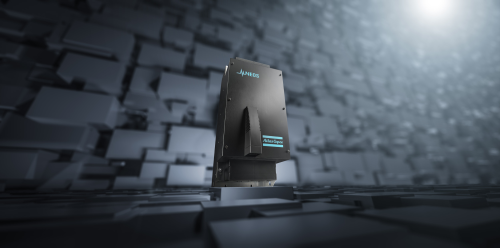 Atlas Copco has announced the development of its first in-house designed inverter drive, called Neos. All of the company's GA 37-90 VSD range compressors will now be equipped with the new Neos inverter units, which will also be available as spare parts for retrofitting existing GA models in the field.
The new Neos inverter, developed and manufactured in Atlas Copco's plant in Antwerp has been tailored to meet the current and predicted requirements of its compressors in terms of size, simplicity, robustness and reliability.
The launch is a response to the fact that only 5% of the off-the-shelf electric motors and inverters available to OEMs are used in compressors. The majority of these inverters are designed for a broad variety of applications, including pumps and fans, with less demanding torque requirements than those of heavy duty compressor operations. Atlas Copco has therefore designed and developed the first dedicated unit for this function, based on 20 years of experience in manufacturing VSD compressors. 
Rigorous endurance
During the development of the inverter, an extensive programme of rigorous endurance field testing was conducted in a variety of hot, cold and dusty industrial conditions and involved running units up to 10,000 hours at maximum load. The performance of 16 drive units, installed on a mix of 55, 75 and 90kw standard and full-feature compressors, were compared in application sites as varied as Finland, Bahrain, Spain, Sweden, Germany and Belgium. These tests proved conclusively that the Neos unit is capable of operating in the the harshest working conditions at continuous full load from -20°C up to 50°C ambient temperatures, and is fully protected against dust ingress by its IP 5X rated enclosure.